Where's Your Head At?
When it comes to signs that are directed at a specific group of people, it is important that the instructions are clear and concise. There are some minority groups that, although make up a smaller part of the population, are still very present in society and deserve respect.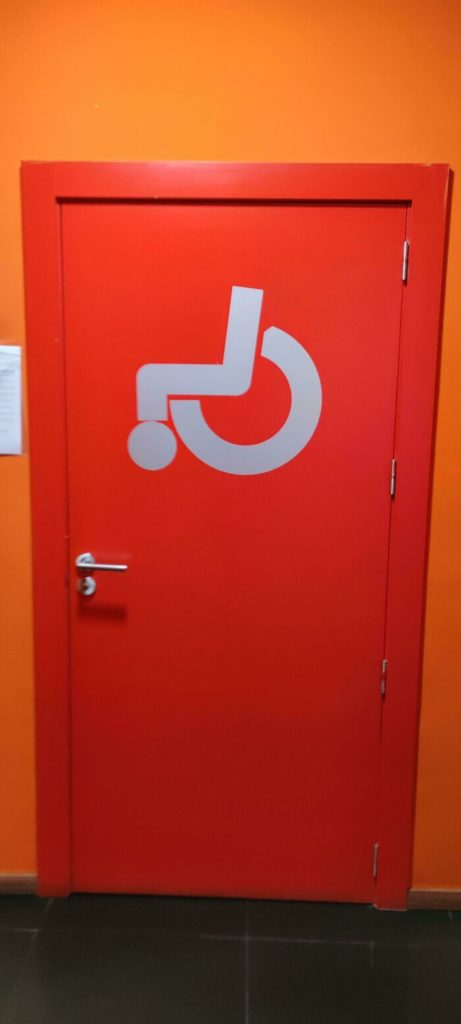 Whoever was allocated to stick these stickers on, has clearly never seen what a wheelchair sign looks like before. First of all, that's not where the wheels go, because, well, the wheels are already in the picture. That round ball is quite clearly a head.