Hamm Took a Leap of Faith
Jon Hamm, the magnetic force behind the iconic character Don Draper in the acclaimed series Mad Men, earned well-deserved recognition when he landed an Emmy nomination in 2015. As the momentous evening arrived, Hamm's excitement was palpable, and what unfolded on that stage was a spectacle in itself.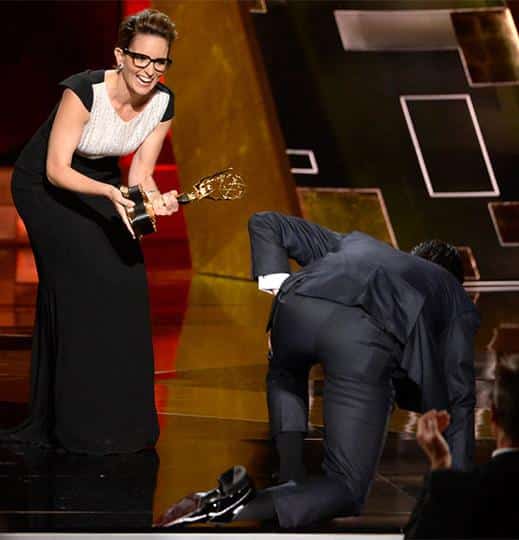 Hamm's enthusiasm couldn't be contained as he decided to take an unconventional route to claim his Emmy. Rather than descending the stairs like a conventional nominee, he opted for a more daring approach – attempting to leap onto the stage. However, what began as a bold move turned into an unintended acrobatic feat. Hamm found himself climbing, scrambling, and even rolling his way onto the stage in a moment that teetered on the edge of embarrassment.