Pugs are one of the most adorable dogs ever! They have a wrinkly face with a short snout and come in a variety of color combinations. The fawn pug has a lighter color coat with a black mask while the black pug is completely black.
Pugs have a pretty cool personality and are the most loveable dog you'll ever meet. Today we're featuring some fun facts about pugs to inspire you to fall in love with this dog breed, too!
They're Ancient
While many believe the pug breed is ancient, where they started is still debated. Some say that pugs were seen in 400 BCE in China. The breed was perhaps a pug or similarly related to the current domesticated pug and called lo-sze. Buddhist monks often had pugs as pets in their monasteries.
They Were Pampered
Pugs were kept as lapdogs and treated to all of the royalties that an upper-class family would have. Emperors in China would keep pugs as their beloved pets and often had their own mini-palaces and guards to protect them.
The Perfect Pug Tail
The perfect pug tail is not one that has just one curl, but rather the perfect pug tail should have two curls. These adorable pets have a wrinkly face, small snout, and a curly tail but sometimes you only see one curl. If your pug has two curls in their tail, then they're considered to have a perfect tail.
First Pug to Get a Degree
Chester the pug was the first pug to get a degree, without attending one class. The owners paid $500 and submitted Chester to Rochville University in 2009. This adorable pug graduated with a 3.19 GPA and received an A in finance.
Their Wrinkles Need Cleaning
One fun fact about pugs is that their wrinkles on their face need constant cleaning. If you don't clean their wrinkles regularly then they can develop a skin condition known as skin fold dermatitis. This fits right in with the pug being ancient royalty, they need extra care to stay healthy.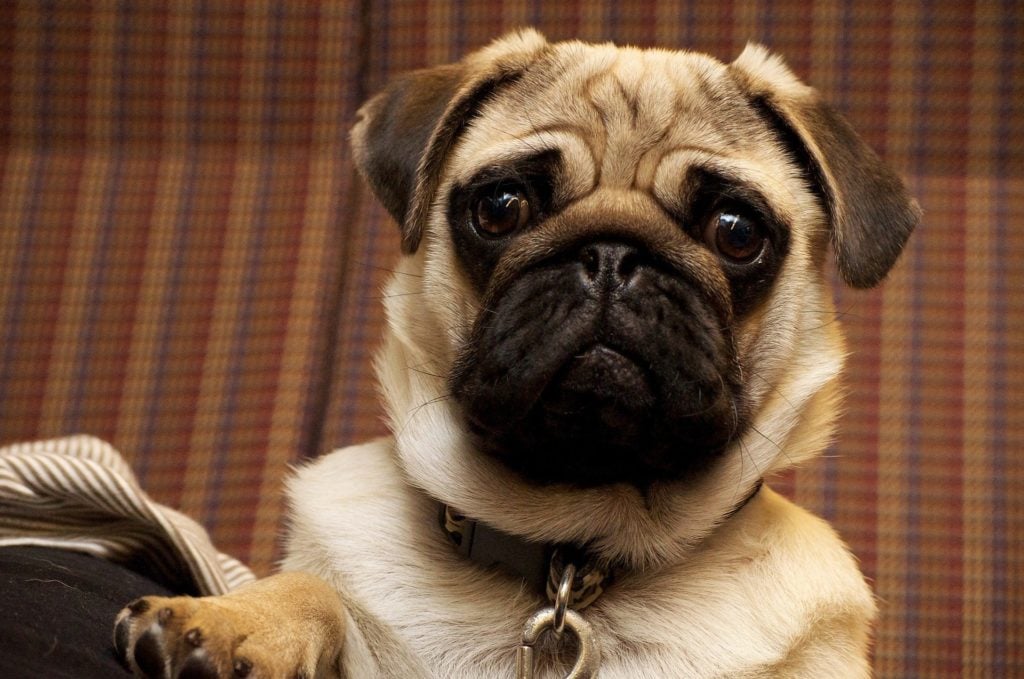 Pugs are Lazy
Perhaps it's their spoiled ancestors that created this laziness or perhaps it's their small size that makes them get sleepy quickly. Whatever the reason, pugs tend to be lazy and are known to sleep about 14 hours a day which can make anyone jealous of their ability to catch some zzz's.
These are just a few of our favorite fun facts about pugs that we had to share with you today! We hope that you enjoyed this list of fun facts about pugs and will consider adopting a pug in your future. Pugs are loyal, lovable, and wiggly pets that make a wonderful addition to any home.