Have you ever seen your dog try to eat something that made you question their intelligence? While we do love our beloved doggies, there's something about our canine companions and their eating habits that make us shake head.
Today we're sharing some of the crazy stories of things that dogs all over the world have eaten. Every dog owner is familiar with that time when your dog has something in their mouth and you're desperately trying to pull it out of their mouth only to find that they swallowed it down.
You pack up your dog in the car and speed off to the vets only to find that the dog has completely swallowed the item and will either poop it out or you'll need to pay for expensive surgery. These stories can be scary but also amusing, here are some of the craziest stories we found of things dogs have eaten.
A Rubber Duck
A dog named Woof went into the vet's office only to find out that it had eaten a rubber duck. The owner was rather shocked to learn this, apparently, Woof was a sneaky pooch! While Woof's human mother had noticed her young child's rubber duckies started going missing, it never dawned on her that Woof was consuming them.
A Kabob Stick
Those delicious kabobs you make on the grill during the summer season or in the oven on the colder days are a fabulous way to get some extra veggies in your system. The problem is that Marley, a small pointer dog decided that the kabob stick may be tasty and consumed it. The vet thought this wasn't possible, but the x-ray clearly showed Marley had swallowed a skewer and it had to be removed with surgery.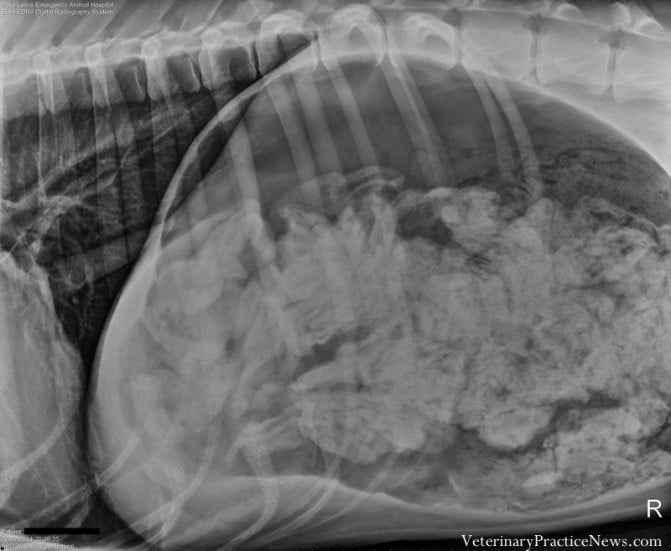 Missing Socks
We all know that socks tend to go missing after washing them, but this particular owner had no clue that their Great Dane was eating them! This pooch started vomiting, so his owner took him to the vet only to find out that the 3-year-old dog had eaten 43.5 socks, or at least that's how many the vet found in his belly.
A Lightbulb
Yes! You read that right! A 10-month-old Golden Retriever pup started vomiting and so his owners decided to run to the vets. The vet completed an x-ray only to find out that their beloved puppy had consumed a lightbulb. The process to get this fully intact lightbulb out of the pup's stomach involved intravenous fluids until the dog, Colby, pooped out the lightbulb.
Fishing Hook
For our last crazy story of things dogs have eaten, we're featuring a fishing hook! This is all the more reason for fishers to take their hooks with them after fishing! A small pup named Elvis went on a fishing trip with his human family only to learn that the chicken liver bait, while tasty, had a fishing hook on the other end. Elvis swallowed the bait and hook down only to have to undergo gastronomy at the vet to remove the hook.
The list of crazy stories of things that dogs have eaten can be rather extensive, but we wanted to feature our favorites today to help you see the wide variety of things your canine companion can consume yet still live to tell the tale.