Do you love the snow? So do these dog breeds! In this blog post, we will take a look at some of the best dog breeds for enjoying the snow. These dogs are bred for colder climates and love to play in the snow. If you are looking for a furry friend to keep you warm this winter, one of these nine dog breeds is perfect for you.
1. Siberian Husky: The Siberian Husky is one of the most popular breeds for cold weather, as it is originally from northern Siberia. This breed has a thick double coat that helps to insulate them against the cold. They are also very energetic and love to run and play in the snow.
2. Samoyed: This fluffy white dog was bred by the Samoyed people of northwestern Siberia as a working dog that would pull sleds and herd reindeer in harsh conditions. Today they make great family pets that enjoy playing in the snow.
3. Alaskan Malamute: Another sleddog originating from Alaska, this large and powerful breed loves running in deep snow drifts. They have a thick coat that protects them from the cold and are very loyal companions.
4. Newfoundland: This large breed was originally bred to work alongside fishermen in Canada, often being used to haul nets out of icy waters. The long, thick coat they have helps to keep them warm while playing in the snow.
5. Saint Bernard: These gentle giants originate from Switzerland's Great Saint Bernard Pass near the Italian border. Their long coats protect them against extreme cold weather conditions and they love romping around in the snow or taking leisurely walks through it with their owners.
6. Bernese Mountain Dog: This Swiss mountain dog is a great companion for cold winter days, as its thick double coat helps protect it from harsh winter weather. They are gentle and loving, yet strong enough to pull a sled if needed.
7. Norwegian Elkhound: This ancient breed of hunting dog is one of the oldest on earth. It was bred to hunt in cold climates and its thick fur helps keep it warm while playing in the snow.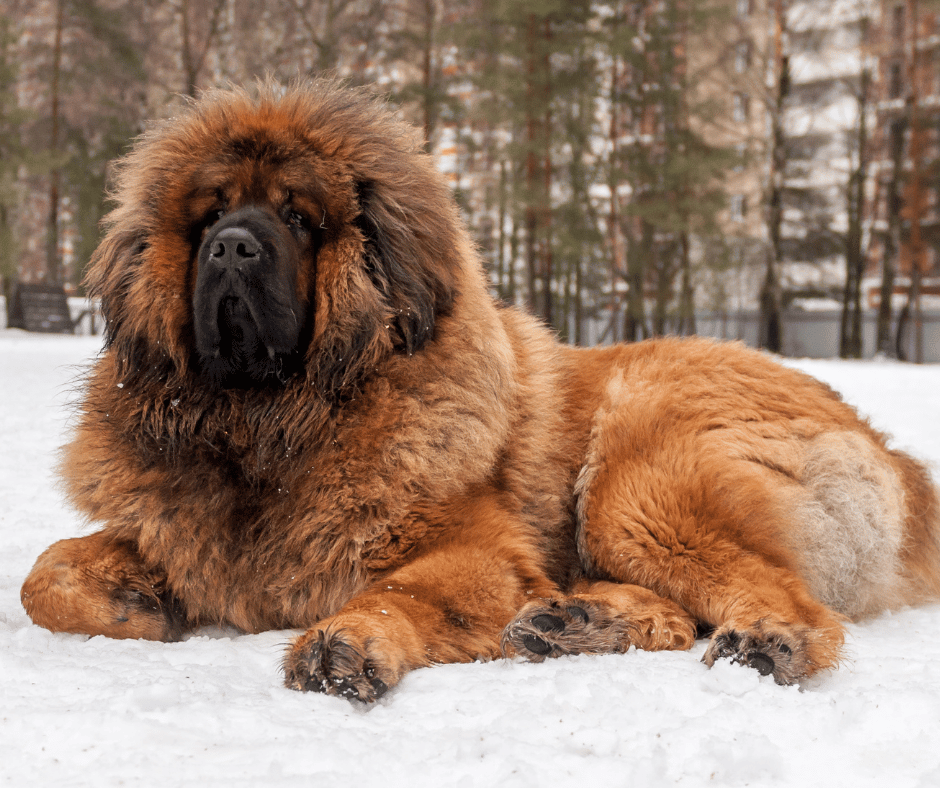 8. Tibetan Mastiff: The Tibetan Mastiff is an ancient breed originally used as guard dogs for monasteries high in the Himalayan mountains. They have long coats that help keep them warm in extreme cold conditions and love to play in deep snowdrifts or even dig tunnels through them!
9. Shar Pei: Last but not least, this small dog breed is originally from China and has a thick coat to help protect it against cold weather. It loves rolling in the snow, chasing after snowballs, and taking long walks with its owner on winter days.
No matter what breed of dog you choose, make sure you provide them with plenty of shelter and warmth during the colder months. With a little bit of care and attention, these dogs will be more than happy to keep you warm this winter!