Every day people go to work go about their days and then come home from working a busy day. But something people don't often think about when going to their place of work is workplace safety. Chances are that you trust your workplace, and therefore feel safe in the workplace. Well, sometimes workplace safety accidents aren't caused by the workplace, but by the employers themselves. So, it is important to remember that no one is invincible and sometimes people make mistakes. But sometimes before mistakes, come hilarious photos. This series of photos will have you wondering how these people managed to scathe by without a scratch!
Nature's Scaffolding
When it comes to building houses, I'll be honest, I have no idea how any of it gets done. But one thing I am sure about is the need for good, supportive scaffolding to be of utmost priority for the builders building the house.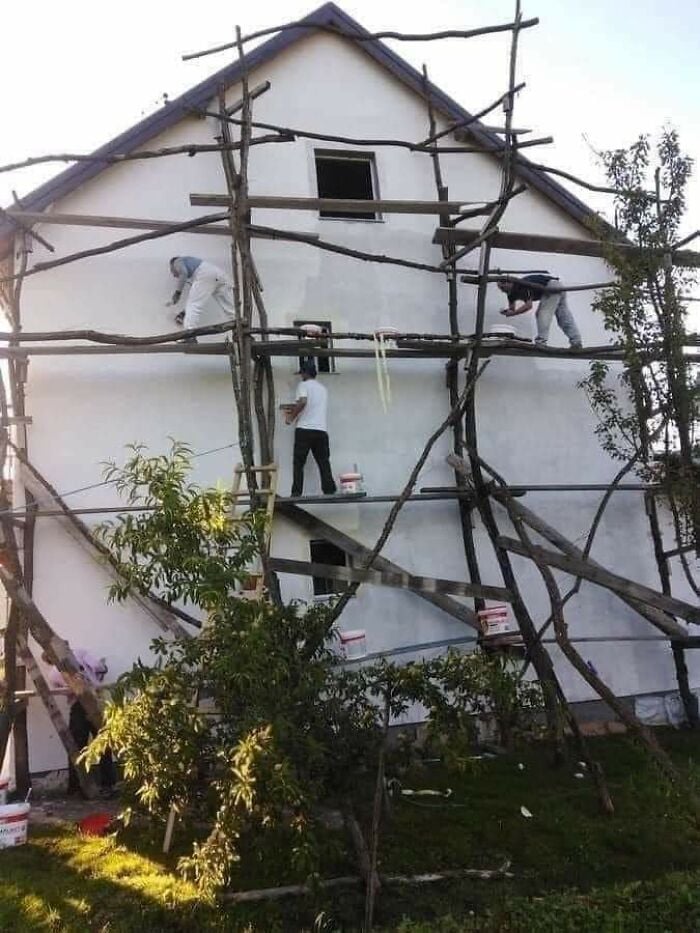 But this particular scaffolding looks anything but safe. If anything it looks like some sort of work of art with its whimsical vibe. The planks of wood that have just been placed there are making us feel a little uneasy about the safety of these builders…