Lizards are often overlooked as the first pet to get, but some lizards make excellent first pets for families. Today we're going to share some of the reasons why a pet lizard is a great first pet.
From bearded dragons to geckos, lizards are some of the easier pets to take care of and don't require as much time as a pet cat or a pet dog.
They Have the Best Facial Expressions
You could sit near your pet lizard's cage and watch their facial expressions all day to get a little laughter in. Most lizards are pretty expressive. It's fun to see what new facial expression your pet lizard will make each day!
Super Easy to Care For
That is if you don't mind bugs. Most lizards do eat bugs or other insects. This means you can't be squeamish about bugs if you plan to get a lizard as your first pet. Thankfully most pet stores do sell tubs of these bugs so you don't have to do much work other than open and use tongs to drop the bug into your pet lizard's cage.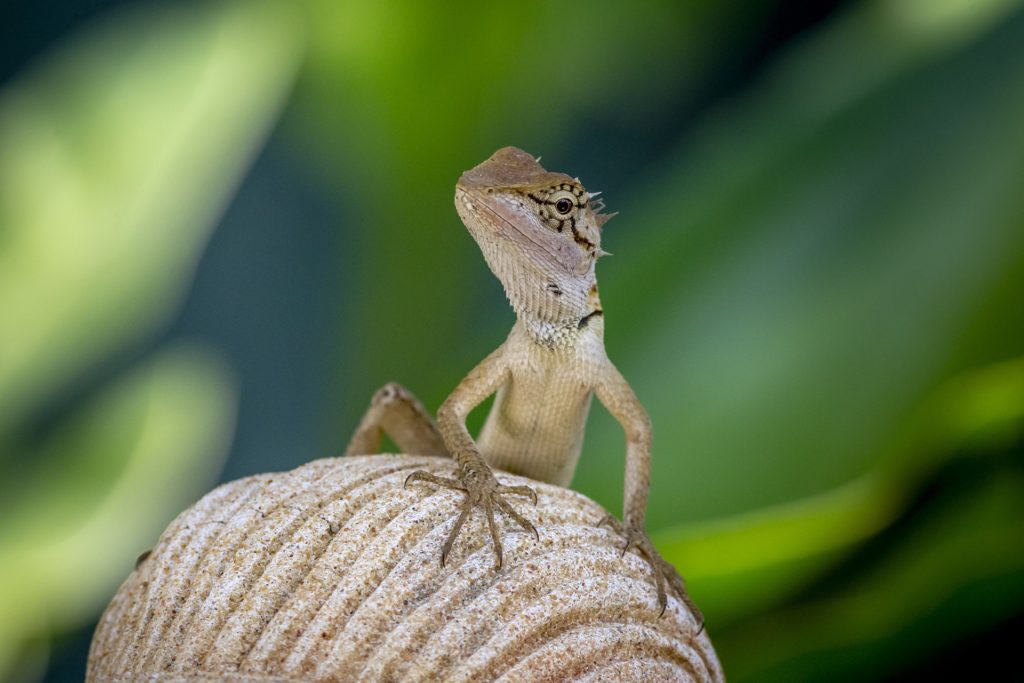 They Love Watching You
You might feel like something is watching you as you wander around the room where your pet lizard is. That's because pet lizards are fascinated by you. They like to watch you walk back and forth and will tilt their head as they try to figure out what their human owner is doing. This is much like watching their facial expressions, it provides ample entertainment.
Lizards are Affectionate
Most people don't realize how affectionate most lizards are. They'll sit and hang out with you chilling while you enjoy doing various activities. Lizards enjoy the warmth of your body and some bearded dragons have often made friends with other pets in the home, snuggling up to the pet dog or cat for a little nap.
A Variety of Lizards
There are so many lizards that you can get as a pet. Most first-time lizard owners opt for a bearded dragon because they're docile, affectionate, and require little maintenance. Then other people opt to go with other lizards that they see at the pet store. With a variety of lizards to choose from, the options to go with this as your first pet are endless!
As you can see there are many reasons why you should get a pet lizard as a first pet. Lizards truly add a magical touch to the house with their endless facial expressions and their minimal requirements for care.