In the words of Hannah Montana, "Everybody makes mistakes. Everybody has those days". No matter who we are, what we look like, or where we come from, everyone must drudge through stubborn days that refuse to go our way. On such days, we're thankful for wholesome memes that remind us of all that's good in the world. These memes and tweets are so uplifting, they remind us to appreciate life even during the worst of times. Whether it's a case of the summer blues or the impending winter blues, if you need a good cry, we've got you covered! Read on for social media posts that inspire us to live fully because every day is not guaranteed. Warning: tearjerkers ahead!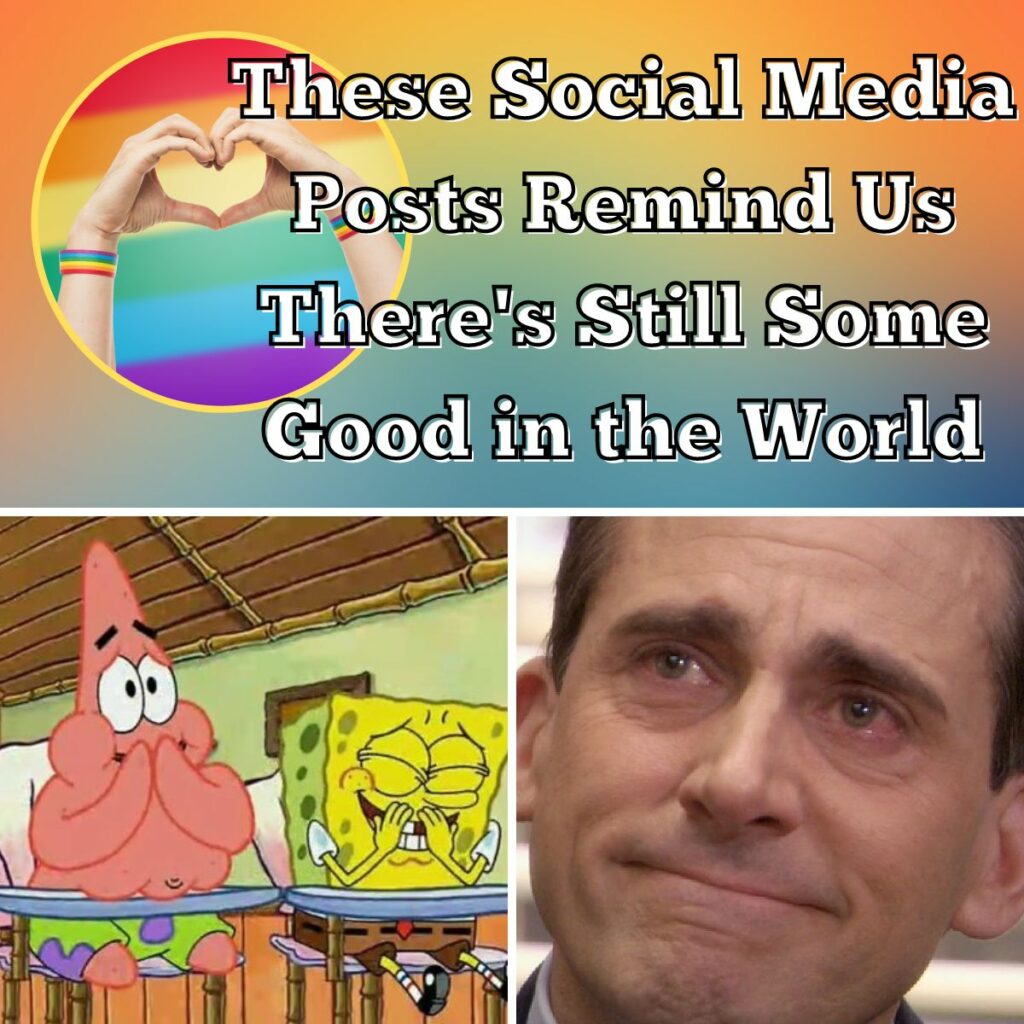 Too Early Even for the Squirrels
If this person needed a sign that they were working too hard, they got it! They are up even before the squirrels! But how sweet would it be to wake up to slumbering squirrels squished against your window? They look so warm, peaceful, and snuggly. The one on the left sleeps just like someone we know…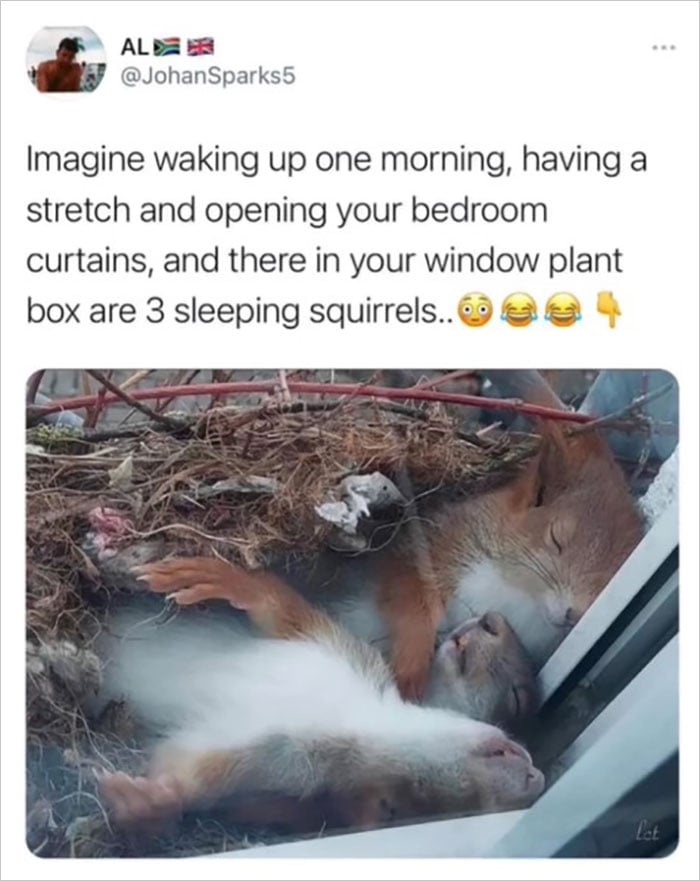 Europe and many other parts of the world have the most charming red squirrels that have adorable long tufts on their ears! Their fire-red fur stands out against their crisp, white underbellies. Meanwhile, the squirrels in our immediate area are mousy-gray and have regular rat ears. They resemble rats in every way except for their bushy tails.