#3: Be Nice to Your Niece
Kids can be so loyal and sweet. I mean, they can be little monsters sometimes too, but there's something about the way our kids and siblings and nieces and nephews and cousins just want to be close to us that warms the cockles of my heart.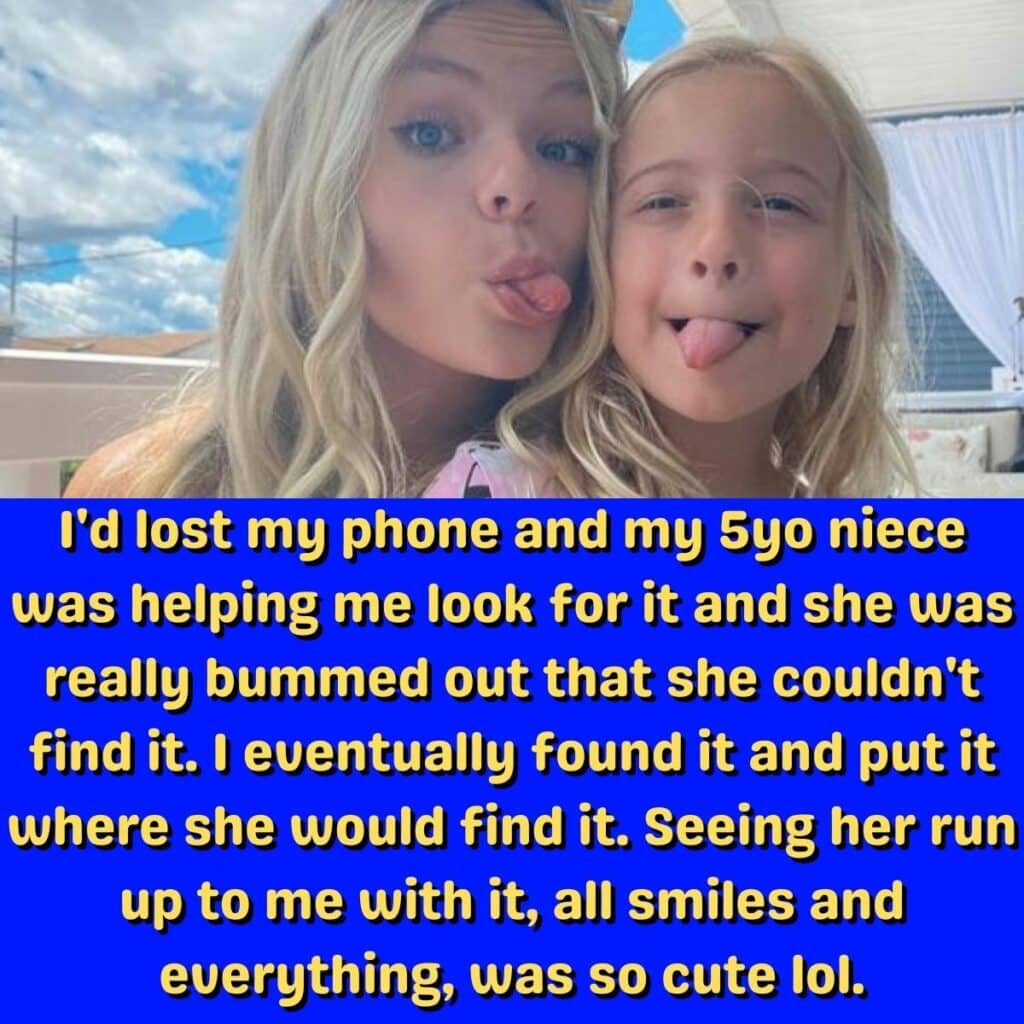 So it doesn't surprise me that this girl's niece wanted so badly to help her find her lost phone; of course she wants to help out a beloved aunt. And when the aunt saw how disappointed she was not to have found the phone, she did the sweetest thing and put the phone somewhere the niece could find it. I bet the niece was absolutely thrilled to think how much she had helped.