We all must've had a social experience or interaction with people that almost made us lose hope in humanity. Judging by the fact that many people have an unconscious bias towards others or a specific group of people, it's safe to say that only a few things are capable of touching our hearts. This ugly side of society is often expressed on the internet; however, some moments on social media have also proven that human values are not all lost. Below are wholesome occurrences where people have shown hope for humanity by having each other's backs – on social media and outside the internet sphere.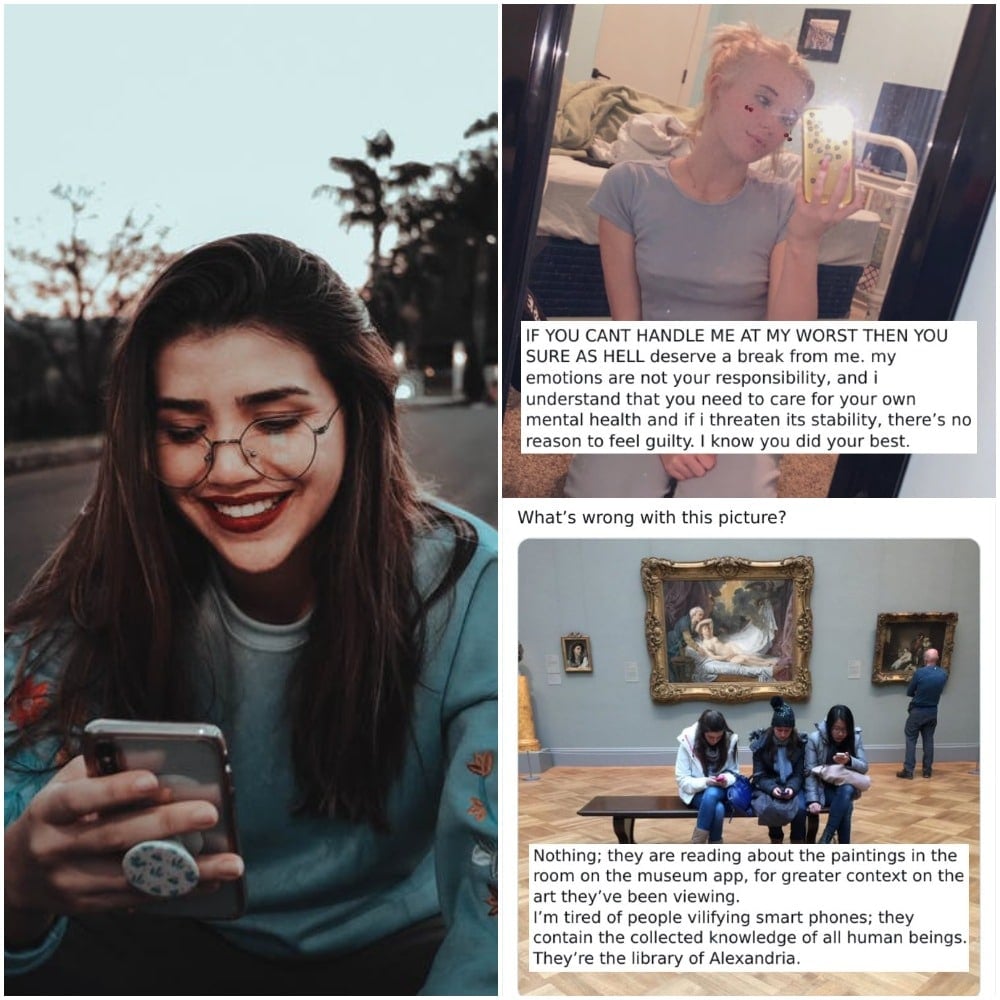 Humanity at Its Peak
A store owner noticed that someone was digging through the restaurant's trash at odd hours to get their daily meals. Instead of disdain, he showed compassion; he put up a selfless poster out front, asking the individual to show up during operating hours. Surprisingly, this was done so the person could get meals and water at absolutely no cost. This gesture is something not everyone would willingly do for strangers.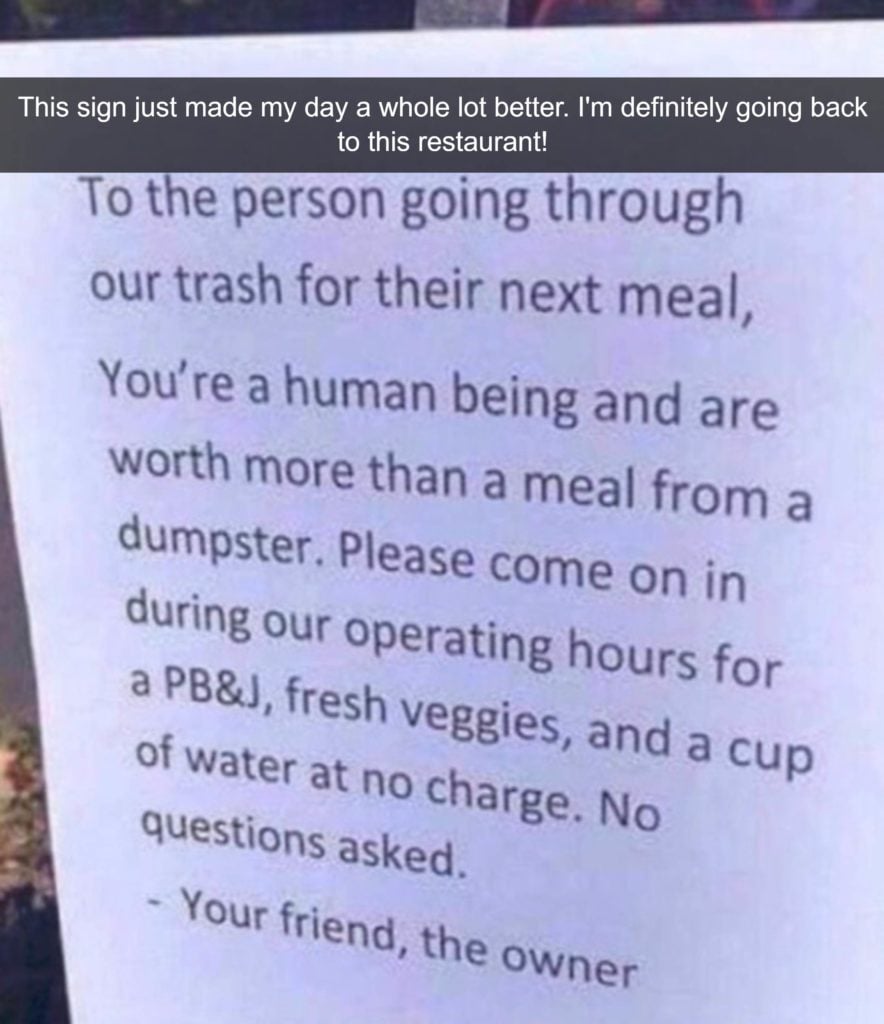 This heartwarming poster made by the store owner is one of the many things on here that have the power to make you smile and keep your faith in humanity. To think that there are still some store owners out there willing to give out a free meal to some people that do not have any – talk about humanity at its peak.