#5: Those Magnificent Men in Their Flying Machines
It's easy to forget how dangerous it can be to be the first person to try something. Take your planes, for instance. Flying is commonplace now and while accidents happen, they are far rarer than, say, car crashes. We can be forgiven for not thinking about the fact that developing flight would actually have been an incredibly dangerous thing to do.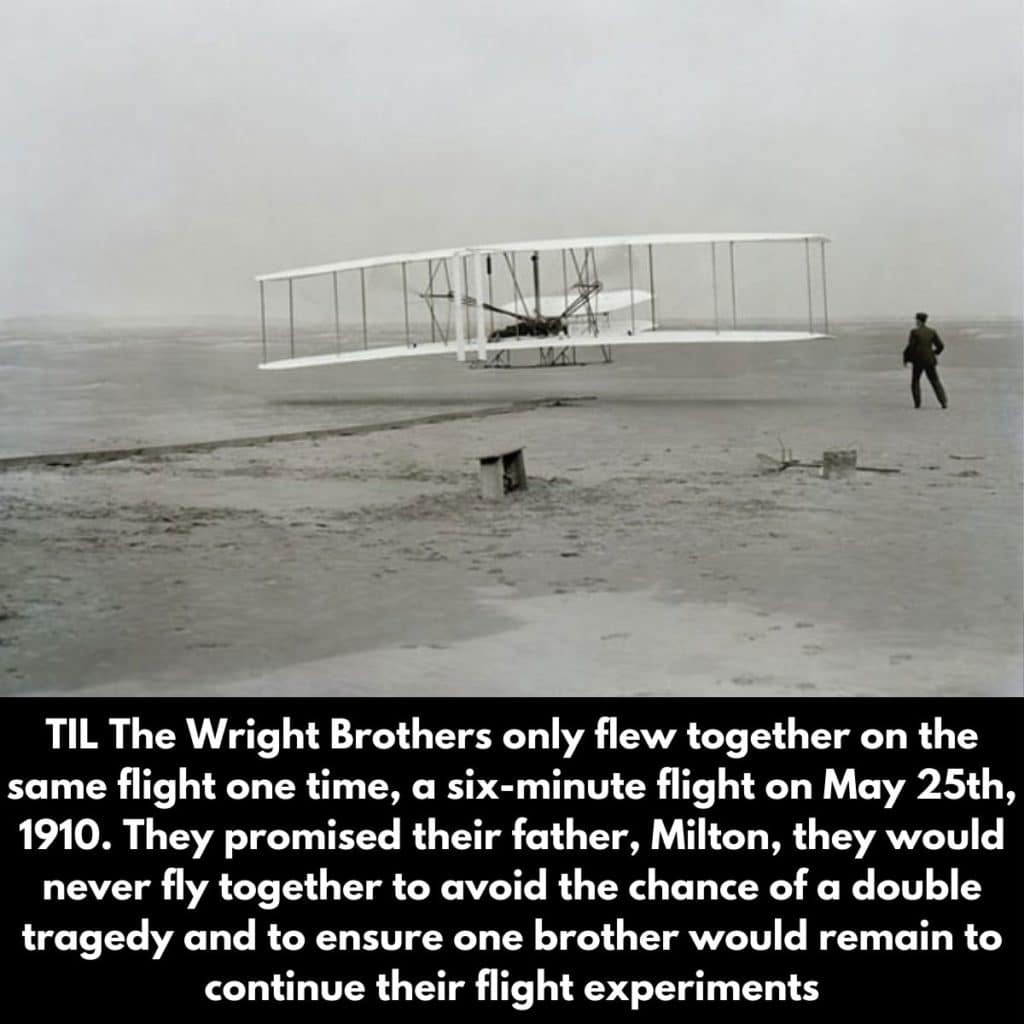 But the Wright brothers didn't forget. According to this, they almost never flew together, not wanting to grieve their father or prematurely end their research by having them both on a flight that crashed. Think about that bravery and sacrifice the next time you hop on an airplane.