Dogs have some pretty weird habits that may leave you wondering how intelligent they really are. Perhaps your dog buries their food or they eat other pet's poop or maybe they have some other weird habit that you just need to know why they do it.
Today we hope to cover every weird habit that your dog has as a means to help you understand why your canine companion does these things.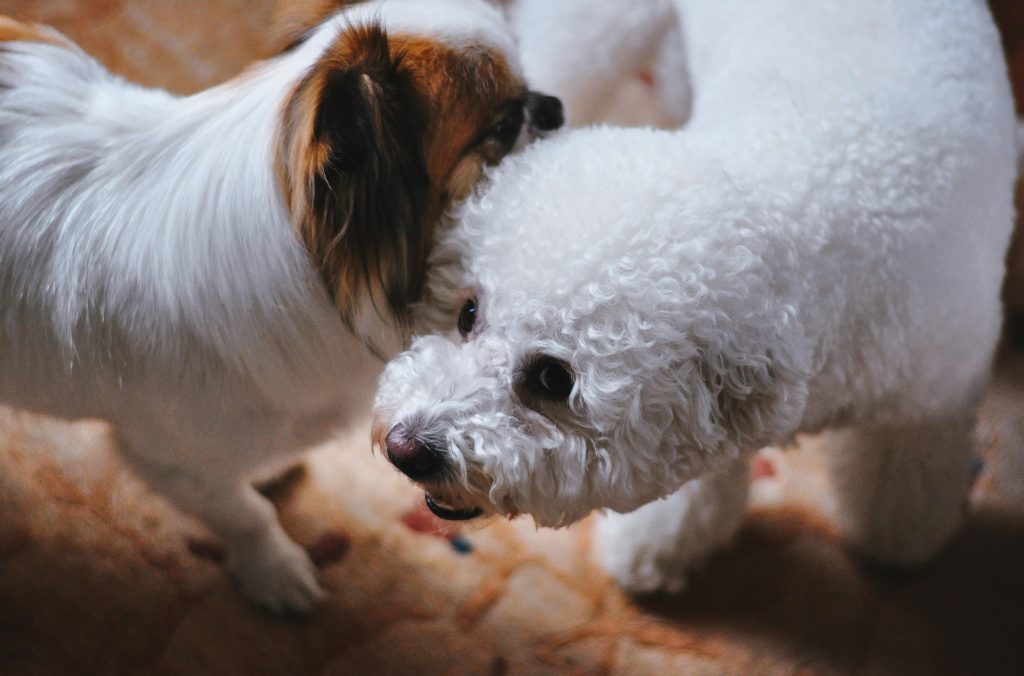 Why do dogs sniff each other's butts?
You head to the dog park to let your dog socialize only to find out that every dog at the park is just going around sniffing each other's butts. Why do dogs have this weird habit? Apparently, dogs have a keen sense of smell. Not only can they smell every last morsel of food and herb that another dog ate but they can tell a dog's gender and emotional state just by one sniff of the bum. This is one of the best ways dogs can communicate with each other and understand how the other is feeling.
Why do some dogs walk in circles before lying down?
Apparently, the habit of going into a circle before lying down is something that our domesticated pet has held onto from their ancestors! When wild dogs would get ready for bed they circled as a means to make sure their bedding was safe from snakes or insects. As the wild dog circled the snakes or other small creatures would leave the area, thus giving the wild dog a safe place to sleep. Another reason your dog may turn in circles before lying down is simply a matter of making their bed comfortable.
Why does my dog chase his tail?
Another weird habit that most dogs have is the art of chasing their tail. You might sit back to watch this hilarious event, but still, wonder why does my dog chases his tail? We were not able to figure out why some dogs chase their tails, however, we did learn that you should try to deter your dog from this habit that can develop into OCD and push them towards the habit of chewing on their tail which is very unhealthy.
Why does my dog howl when he hears strange sounds?
Some dogs will start howling when they hear the ambulance or similarly strange sounds. This weird habit that most dogs have is another weird habit that they seem to have held onto from their ancestors. While some dog owners feel this is their dog's way of saying they're in pain, it's not so. Howling is a form of communication for dogs. Your dog might howl at an ambulance, certain songs, or other sounds because it mimics the sound of other dogs howling based on their hearing.
There truly are so many weird habits that domesticated dogs have that may be new to the domesticated dog, but it seems most of these weird habits have been kept from their wild dog ancestors. While some of these habits may be annoying, it's important to be aware of your dog's habits to make sure none are going to become dangerous to their health or wellbeing.