When it comes to choosing the right pet for your lifestyle, many people opt to look towards exotic pets. Some regions have unusual pets listed as illegal to own. People that want to own a kangaroo, for example, can't own one in many areas of the world but it is a legal pet to own in other areas. While you may not have thought of owning a kangaroo as a pet, this and other unusual pets known as exotic pets can become a beloved member of any household.
Today we're going to share some of the most unusual pets you can own. We hope to provide you with details about where the pets might be legal or illegal to own, but if that information isn't here, do research if these unusual pets are an option in your region of the world.
Hissing Cockroach
This species of cockroach is the largest of all cockroaches growing between 5-7 cm in length. These unusual pets aren't fliers but can climb quite well and they breed a lot. This means you'll want to opt to have the same gender hissing cockroaches in your tank or you'll end up with an abundant number of pet hissing cockroaches to deal with.
Studies have shown that the feces of these cockroaches have been linked to some forms of mold, causing allergic reactions to human beings. It's best to research the hissing cockroach in full before purchasing this unusual pet option.
Capuchin Monkey
These little monkeys are most commonly found in Central and South America. They are smaller than other monkey breeds and make for an unusual exotic pet for many people. They're active day and night so they're classified as diurnal.
Although the training was banned by the US Government in 2010, these monkeys used to be trained as helpers for quadriplegics as they're able to use tools and learn basic skills such as washing faces, running a microwave, and other functions that human beings need to do during the day.
Sugar Glider
Sugar gliders are becoming pretty popular among the list of unusual pets you can own. These adorable marsupials from Australia can grow up to 10 cm long and weigh, at maturity, about 150 grams. This makes them a small pet in comparison to other animals on our list.
These are certainly a messy pet to own as they tend to suck what they want out of their food supply and spit out the shell of their food. Sugar gliders need fresh fruit, veggies, and nectar daily making them a more high-maintenance pet for some people.
Reticulated Python
These snakes are the world's longest snakes that grow up to 7 meters long. They are typically found in Southeast Asia but have grown in popularity as of late. Reticulated pythons require a large strong cage that is kept at high temperatures and humidity levels.
The downside of owning this unusual pet is that they can get large enough to kill a small human and have made headlines before for this problem. They come in a variety of color pattenrs to include olive green, black, and gold.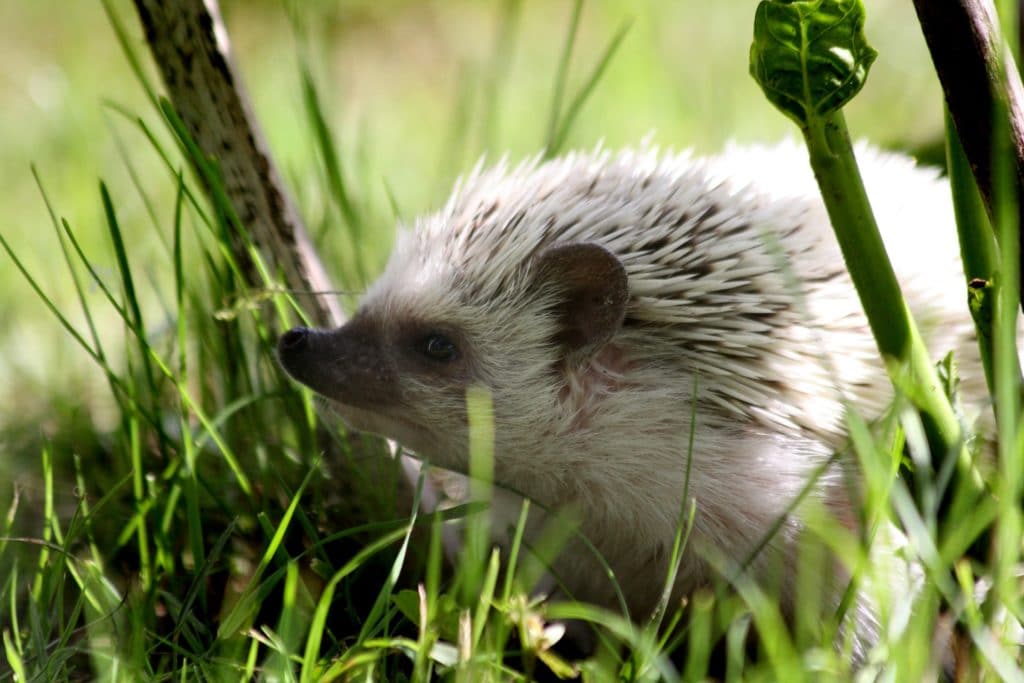 African Pygmy Hedgehog
If a hedgehog gets scared, it will poke you with its quills. This is why we're ever so confused about how this small version of a hedgehog became popular as an unusual pet, but here it is on our list. This hedgehog is typically found in Africa, and southern Europe. They're nocturnal, so they're awake at night rather than the daytime.
These pets have become popular because they're easy to take care of, non-aggressive, and pretty quiet for a pet. This is appealing to people who want a cute, pokey pet that doesn't require as much attention as a pet cat or dog would.
Mexican Red Rump Tarantula
Last, but not least, on our list of unusual pets you can own is the Mexican Red Rump Tarantula. The females can grow to a leg length of 13 cm which is rather impressive for a tarantula. This species is typically found in Mexico and Central America.
It may be easy to feed these unusual pets as they can eat any food they're able to empower, such as insects, small lizards, and rodents. Tarantulas don't like to be handled, so this may be one pet that you simply watch rather than hold.
There you have it, a list of some of the most unusual pets you can own. We're not sure which one you'd select of this list, but we're giving our vote for the sugar gliders.