Did you know that there are many species of guinea pigs? It's true! Guinea pigs make excellent pets and have pretty amazing personalities. Another special trait of guinea pig is that some of them have some pretty wild hairstyles.
Today we're featuring some of the top guinea pigs of all time with the wildest hair. We hope you enjoy the photos of these adorable pets.
Just have a look at this adorable guinea pig. He decided to get up and rock that bedhead today, quite clearly.
These two fashionista guinea pigs take you back to the 1980s with their fabulous big hair.
We picture this guinea pig with wild hair to just be super chill. This guinea pig looks like he'll sit around with you on the couch binge-watching your favorite shows.
This guinea pig doesn't have as wild hair as the others on our list, but certainly has some wild hair that makes him look like a cow.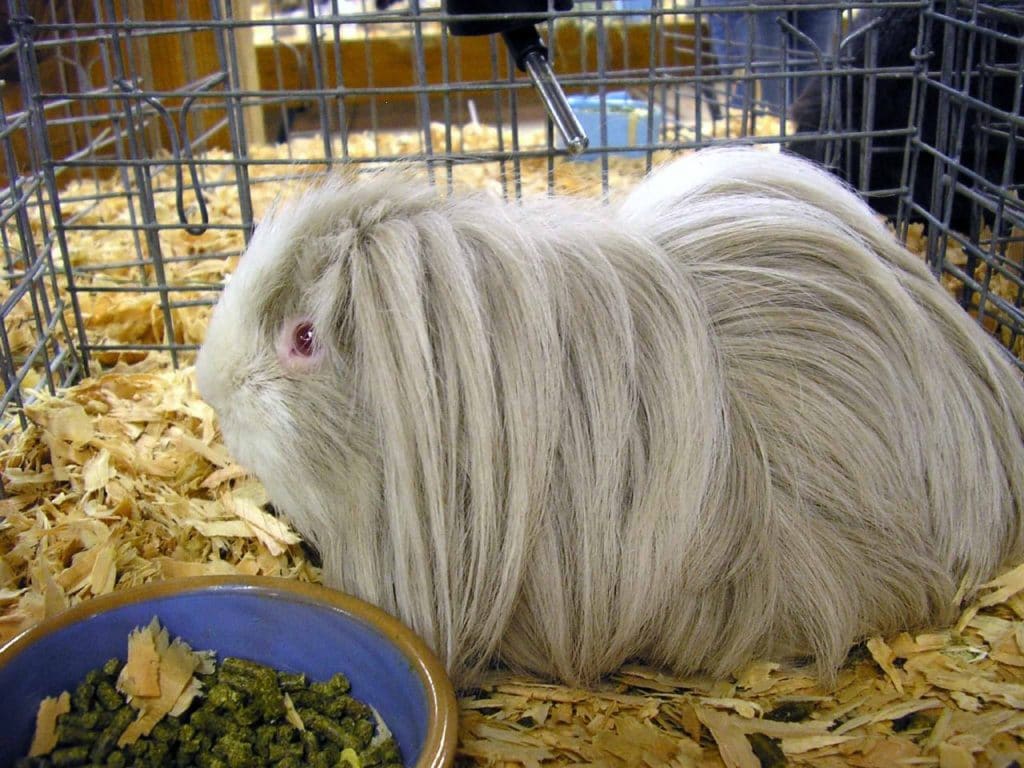 This guinea pig is the Peruvian guinea pig breed, most known for their every growing long hair. Did you know there are around 12 breeds of guinea pigs in the world? It's true!
While guinea pigs do carry the term "pig" in their name, they're not related to the pig that you might be thinking of. Guinea pigs are rodents, even while carrying similar names of pigs such as calling the female guinea pig a sow and the male guinea pig a boar.
Guinea pigs can be rather social with each other. Guinea pigs should always be kept as pairs in your home or with other guinea pigs as they crave that social attention from their peers.
Guinea pigs aren't friends with rabbits, so don't try to get the two as pets. Rabbits are known to be bullies to guinea pigs, even though some people swear they're friends.
Guinea pigs will mark their scent all over your home, but not in the way other animal breeds might do it. Instead of peeing on your stuff, they'll rub their chin or cheeks on stuff to leave their scent behind. This is how guinea pigs remain calm and feel secure, they can smell their scent in their cage and at home.
There are three breeds of guinea pigs that are most known for their wild hairstyles; Sheltie, Texels and Peruvian guinea pigs. The sheltie guinea pig tends to have hair that grows backward away from their face. Texels guinea pigs will have more curly long hair. The Peruvian guinea pig is known for long luscious hair that's similar to the photo we featured above.
If you're thinking about getting a guinea pig as a pet, be sure you're ready to handle the loss of your adorable pet. Guinea pigs only live an average about 4-8 years when raised in the right conditions.