Dogs, like humans, can have various times where they feel anxious, stressed, or under the weather. Part of the responsibility of being a good dog owner is to be aware of how your dog is feeling. When a dog is feeling anxious it may not be immediately obvious to you.
Some signs of anxiety in dogs include:
Barking of howling frequently, especially if their owner isn't home.
Shivering.
Running away and cowering.
Destroying furniture or other items in the home.
Excessive licking or chewing of themselves.
Digging.
Escaping the yard, when not normal behavior for this dog.
How to Calm my Anxious Dog?
If your dog is experiencing some of the above symptoms of anxiety in dogs, then it's time to consider ways to help them through this. Below you'll find some tips to help calm an anxious dog. Obviously, these tips may not help forever, but they can calm your dog in the immediate moment so they can feel more relaxed.
Exercise with Your Dog
Anxiety increases energy and with that excess energy comes some of the behaviors that are associated with an anxious dog. Take a walk or run with your dog, or go out into the yard for playtime. This will help wear off that excess energy to calm your anxious dog at the moment.
Give a Massage
Start at the neck and work your way down to give your dog a massage. As you know, massage can help reduce anxiety in humans but you may not have realized it can help calm your anxious dog, too! You'll rub their neck, shoulders, and work your way down to their bum to help ease the tension.
Consider Music Therapy
This is an excellent option for those who have an anxious dog that suffers from separation anxiety. You can create a playlist of instrumental music that you play for your anxious dog anytime you're about to leave the house. This will help keep your dog calm while you're away at work or running errands.
Give a Time Out
While you don't want to punish your dog for their bad behavior that stems from anxiety, you might want to isolate them in a safe space to help them calm down. Create a comforting spot in the home where your dog can go lay down to calm during an anxiety attack so that they don't harm themselves or ruin the house.
Consider Supplements
There are many supplements available for anxious dogs. Many dog owners have started using CBD supplements for dogs to help calm their anxious dogs. It's best to discuss supplements for dogs with your veterinarian as they would know best the safest options for your pooch.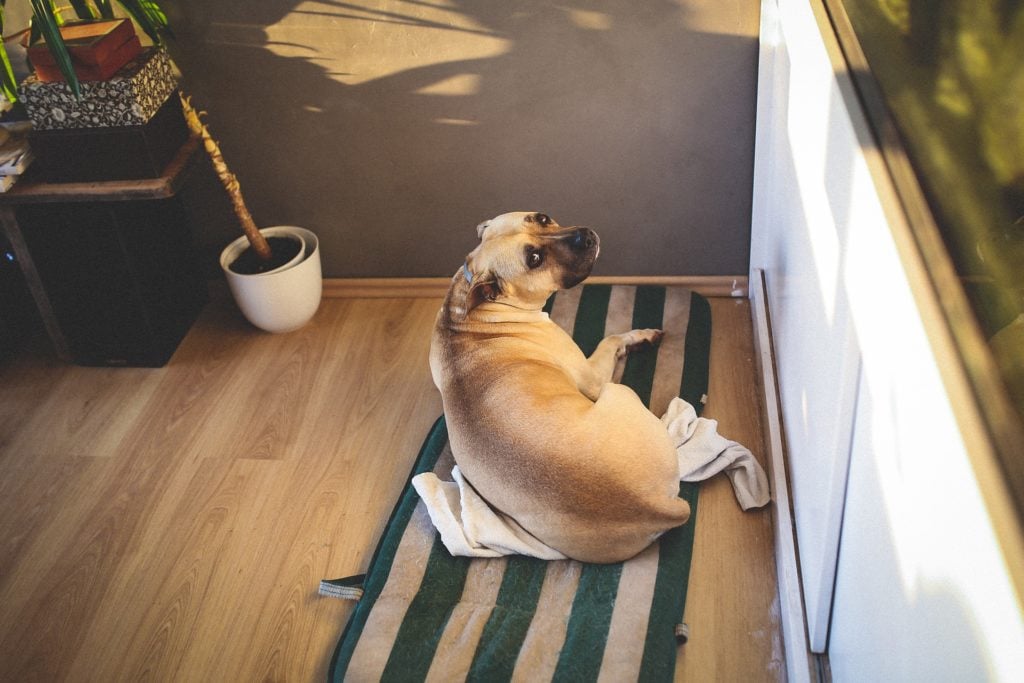 If you're highly concerned about your dog's frequent anxiety attacks, it may be time to discuss options with your vet. Your vet will know best what you can do to help your anxious dog stay calm when anxiety consumes their world.