One of the downsides of getting a puppy is that you'll need to spend time house training the puppy. It's difficult to get a young dog to realize they need to ask to go outdoors when they have to pee or poop. They make puppy pads and other supplies that should help you during this stage in puppy ownership, but we wanted to feature some tips.
Below you'll find some tips for house training a puppy to help you move in the right direction towards house training your puppy without too much stress.
Consider a Crate
There's much debate about crate training a puppy or dog, but crates are a fabulous tool for house training your puppy. As long as you're not leaving your puppy in this crate for long hours of the day alone and frequently, then the crate can be used safely for house training.
The concept behind using a crate to house train your puppy is that they won't generally pee or poop in the same area they sleep in. Dogs are generally clean animals and prefer to have separation of their bathroom and bed area.
You'll find that your puppy will inform you when she or he needs to go to the bathroom when they're in the crate. They'll whine or bark, or scratch at the crate. These are your signs to get up and let your puppy outside to pee or poop, yes even if it's in the middle of the night. You can work to train your puppy to not go pee or poop overnight at a later date in the training process.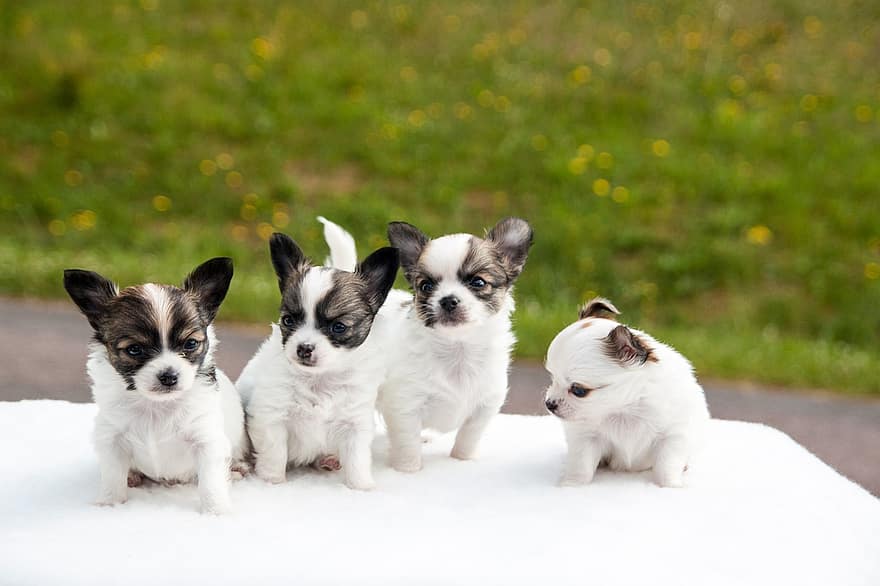 Puppy Pads
When your puppy is free-roaming the house you may find that they keep peeing or pooping in the same place. You lay a puppy pad down where they tend to go pee or poop to help protect your floors, but the key to using puppy pads is to start shifting them closer to the door so that your pup starts to put a connection between outside and bathroom time.
Create a Schedule
You can't be reactive about house training a puppy, meaning that while it's great to put puppy pads around the home where your pup tends to go to the bathroom, you'll want to be proactive about creating a house training schedule. Figure out what times of the day will work best around your schedule to take your puppy outdoors.
Consider taking your puppy outside about every 6 hours to deter indoor bathroom mistakes. You should take your pup outside to pee and poop first thing in the morning, again in the middle of the day, then later on after dinner, and again before bedtime. This will help your puppy get on a schedule and not have to go to the bathroom at odd hours of the night, too!
Using each of these tips will help you house train your puppy in no time so that you can enjoy more of the fun times with your puppy with any accidents in the home.