We missed the memo about police cats! There's much discussion about police dogs, but did you know felines help police officers out, too?! Today we're sharing some facts that most people don't know about police cats.
Police Cats Were Common in the UK
Years ago police cats were very popular in the UK. Police stations would maintain a station cat throughout the various years. This cat would be adopted and maintained as the station cat, featuring an adorable police vest!
This was often done to help keep rat and mice infestation down at the police department. The station cat would make their rounds to rid the station of those common pests that get indoors.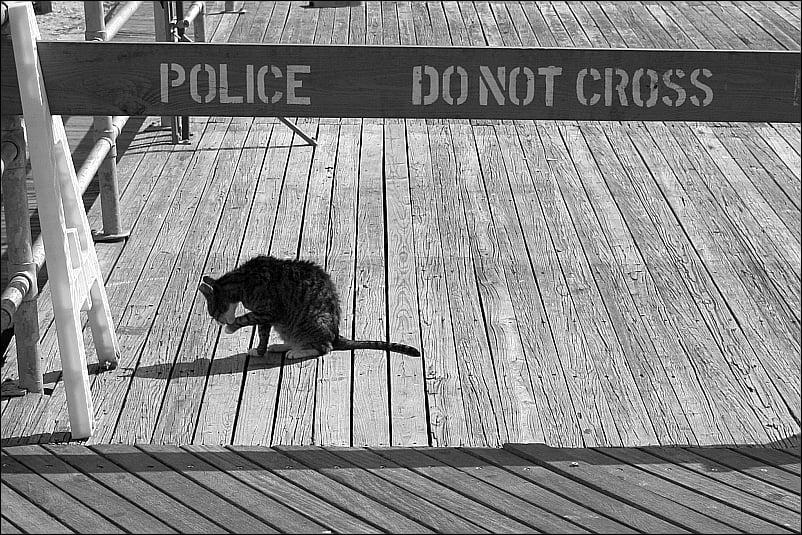 Tizer the Stress Reliever
When Tizer the cat's owner died, a local police officer decided to adopt him. The original plan was to have Tizer roam freely around the police station to keep the mice population down, but in time the officer noticed that Tizer become more of a stress reliever for the officers.
This is when the adorable police cat named Tizer had a real job; a friend to all and an enemy to none. He would spend his days going around the police department providing relief for officers from their stressful day.
Leave Their Mark
Much like dogs marking their territory, police cats have been known to mark their owners. Police cats don't literally "mark" their favorite police officers like a dog marks a tree. Instead, police cats will spend much time being affectionate to their favorite officers.
You can always tell which officers the police cat spends the most time with. Their clothing is covered in cat fur!
Amazing Retirement Benefits
The story of Tizer, that amazing therapy police cat, retired from the force with some pretty awesome retirement benefits. Tizer went on to live in a local inspector's home who simply found Tizer to be the most adorable police cat ever.
This means Tizer was privileged enough to have free range of a house, food every day, and medical care for the rest of his life.
Boston Mascot
The Boston Police Department has a team mascot for one of their SWAT bases, and that mascot is a police cat! They installed a kitty condo for their police cat mascot, too. The job of this SWAT team mascot is to keep the officers chill after dealing with a major event.
Police officers have a difficult job, so it's no wonder we're seeing more and more police cats become therapy pets for the local facilities. These adorable pets can walk up to the officers and let them pet their soft fur to relieve the stress of the day, all the while they keep the mice and rat infestation down in areas where these rodents are a problem!
Hopefully, this educated you on the topic of police cats. While not every police department has a police cat, they are becoming more popular as a way to help people and police officers all over the world.