There are so many unique ways that dog owners dress up their pets all year round. It seems dog owners don't need an excuse, like Halloween, to dress their dogs up in the silliest dog costumes ever.
Nope!
They do it all year round just for fun. Today we're sharing some of the silliest dog costume ideas EVER to help you see just how clever one can be when dressing their dog up for any special occasion.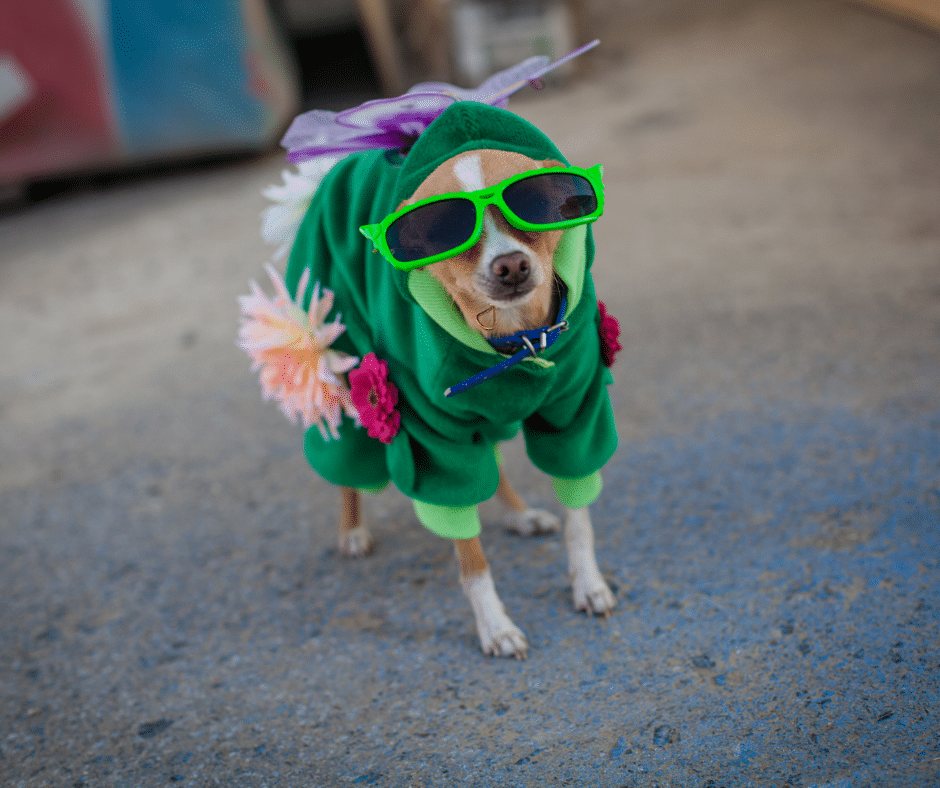 Dressed like a Hamburger
Some dog owner have found the hamburger costume for dogs the most fun one to use to get some laughs.
Dressed like a Shark
Another fun idea to dress up your dog is as a shark. With the right accessories, this one can be too cute!
Dressed like a Hot Dog
Don't forget to also dress your dog up in hot dog costume!
Dressed like Tweety Bird
Another fun idea is to dress the dogs as superheroes.
Dressed as a Pumpkin
It's fun to dress up in a pumpkin costume.
Why do people dress their dogs in silly costumes?
Dogs are a man's best friend. They make great companions and will do anything to please their owners, which is why some dog owners like to include their dogs in the family fun.
Dressing them up as a hot dog or hamburger for Halloween has become a tradition that many won't pass up either. Not only does dressing your dog up provide lots of laughs and entertainment, but it can also be a fun bonding experience between you and your pooch.
Why do people put clothes on their dogs?
There are many reasons why people put clothes on their dogs.
Many dog owners find it a great bonding experience to dress up with their pets, while others may do it simply for laughs.
It's also been proven that putting clothes on your dog can help train them in a way. For instance, if a small dog is dressed up like a big dog, other dogs, and people will think that it is a bigger dog and may take it more seriously.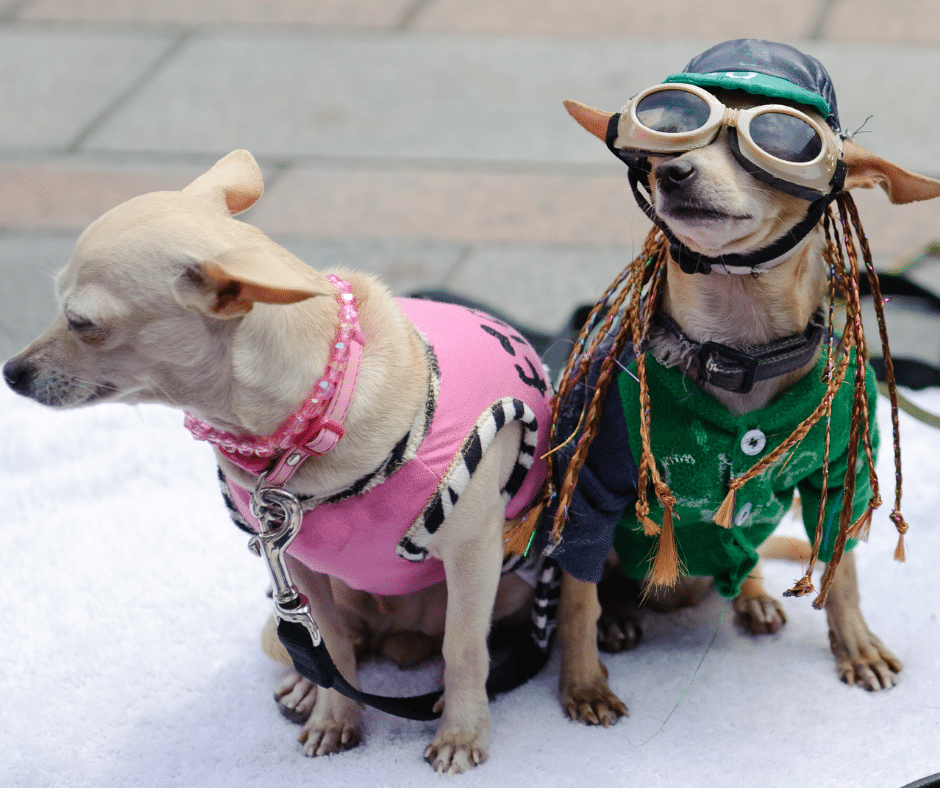 Dressing up your pet isn't for everyone though.
Some owners don't mind dressing their pets up, but sometimes they'll take it a little too far which could result in negative consequences.
For instance, you would never want to dress your dog up and then take it out in the hot sun without giving it a bowl of water. This could result in overheating and even death!
It's also important that if you're going to put clothes on your dog, never leave them on for too long as they can become dangerous very quickly.
In conclusion, If you do decide to dress up your dog, it's important to pick the right size so you can have an enjoyable experience.