Every animal on Earth has some beauty to them. What your eyes see as beauty and what other people view as beautiful may not be the same. Today we're showcasing some of the most colorful animals in the world.
You can decide which ones you find the most beautiful.
Lilac Breasted Roller
This bird is native to East-southern Asia and exhibits beautiful feathers that remind you of a lilac bush. The colors seem to be the perfect color mix of blue hues, purple and brown. Combined, these feather colors make the lilac breasted roller one of the most colorful animals in the world.
Blue Dart Frog
The blue dart frog may be colorful, but they're deadly to others. This poisonous frog lives in the tropical forests of Brazil and Costa Rica. While this blue dart frog is beautiful there are other members of the dart frog family that are more of a vibrant yellow, gold, copper, and red.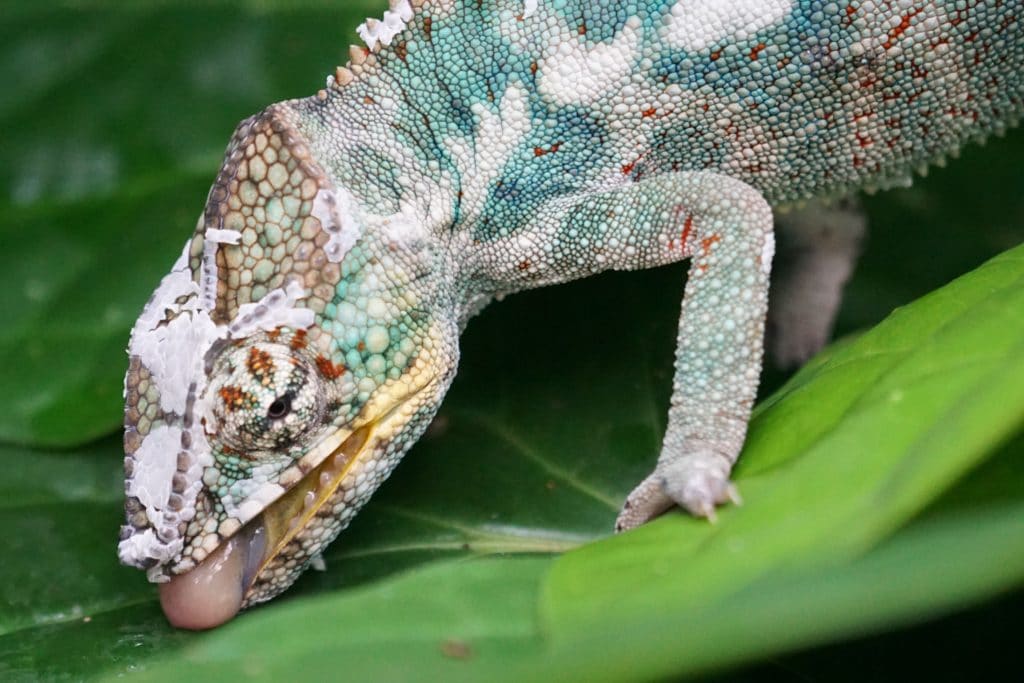 Panther Chameleon
The panther chameleon is one of the most colorful animals in the world that features different vibrant colors depending on their environment. These beautiful animals can be found in Madagascar and have some of the most colorful designs such as vibrant reds, purples, and greens.
Clown Fish
Many parents recognize the clown fish because it's typically known from the movie 'Finding Nemo' but in the wild, these adorable fish are quite colorful. The vibrant orange is sometimes closer to a red shade and their white stripes make the reddish hue pop! Clown fish live in the Pacific Ocean, the Red Sea, and The Great Barrier Reef.
Love Birds
These social birds are often kept as pets in many homes and are a member of the parrot family. While your colorful love bird pair won't talk like their sister, the parrot, they do chirp a lot. They have a variety of beautiful color combinations as featured in the image above.
Toucan
Do you remember Toucan Sam? The famous bird brand for Fruit Loops cereal. Well, there are forty different species of toucan in the world and most of these colorful birds live in South America. They're well known for their big black beak and gorgeously colored wings.
Mandarin Fish
This saltwater fish lives in the Pacific Ocean and is absolutely one of the most colorful fish we've seen! They have an unsual shape for a head and feature a variety of vibrant color combinations as shown in the image above.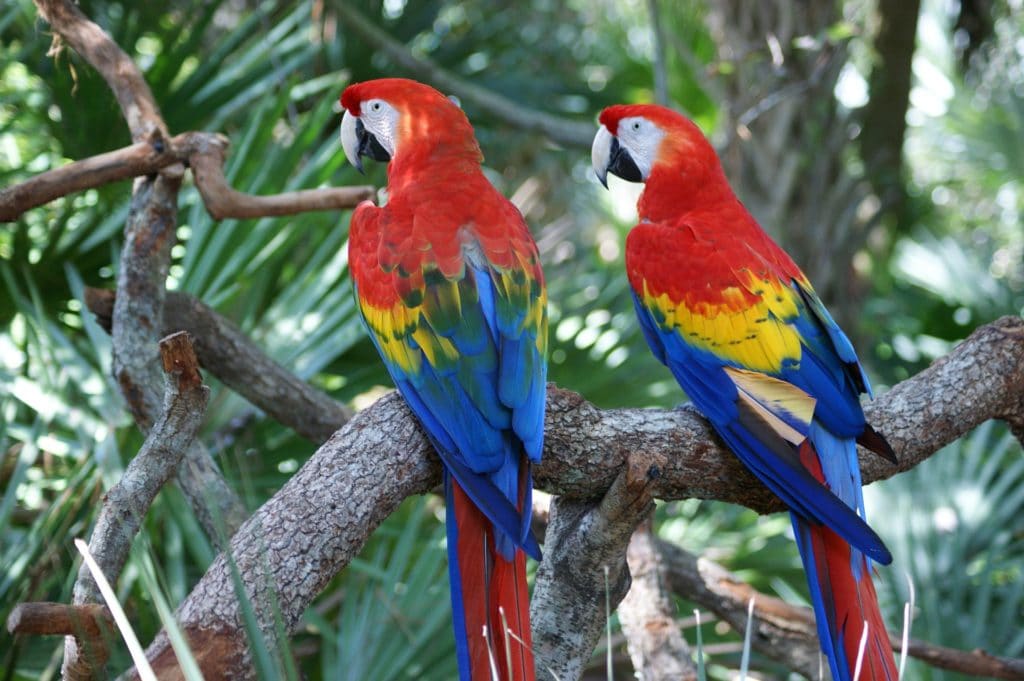 Scarlet Macaw
These beautiful birds are often found at pet stores and have become a popular exotic pet to own. You can find Scarlet Macaws in their natural habitat of Mexico, Central America, and South American flaunting their gorgeous feathers.
Mandarin Duck
The mandarin duck can be found in Japan, some parts of Russia, Korea, and China. They have some basic colors, but the combination is what makes them among some of the most colorful animals in the world!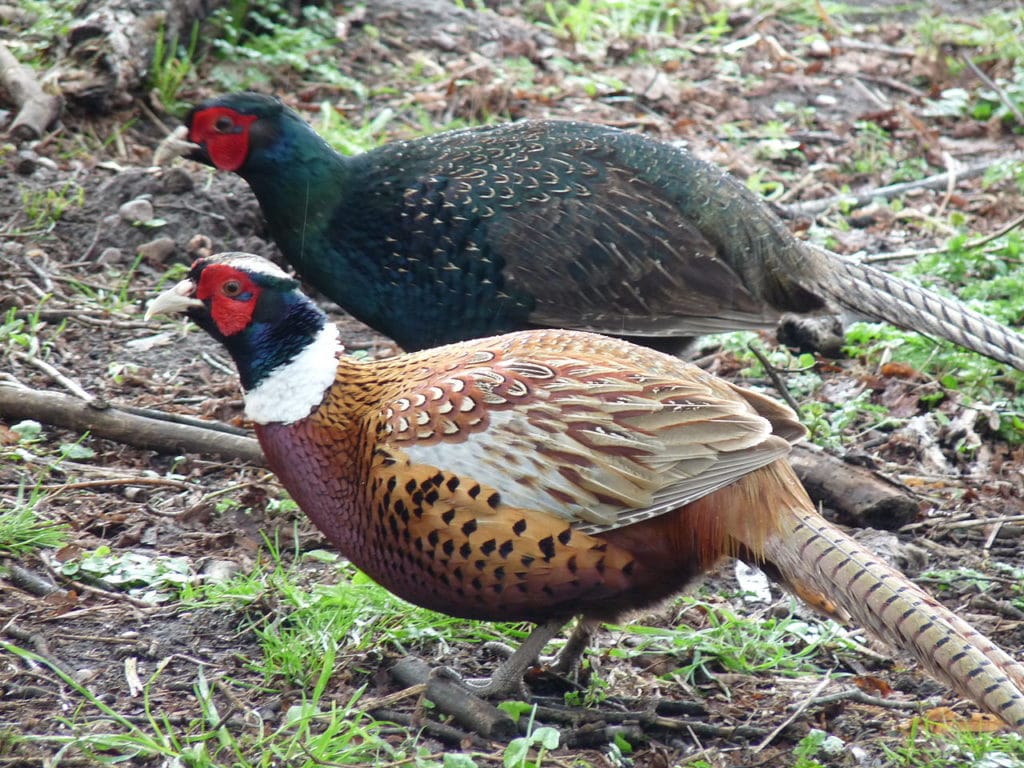 Pheasant
With 35 different species, you're sure to find a pheasant that you think is one of the most colorful animals in the world. There are many shades, but most pheasants have some sort of red on their head that helps them stand out, then other pheasants feature a varying color scheme of brown, golden, purple, and white hues.
There you have it, our fabulous list of the most colorful animals in the world for you to enjoy looking at!