Albino animals are pretty rare in nature, but they're out there. Some people love the appearance of albino animals, while others are scared of these white looking creatures. Whatever you're feelings are on albino animals, today we're going to feature stunningly rare albino animals! These animals are beautiful simply due to their unique appearances.
Albino Zebras
Imagine happening upon an albino zebra?! We recognize zebras for their white and black stripes or are they black with white stripes? Either way, we know a zebra to be white and black, but there are albino zebras out there and they look pretty stunning!
Albino Pet Dogs
There are so many breeds of dogs out there, but did you know some breeds can have an albino pop up? It's true! Whiel some people confuse lighter color dogs as albino, a true pet dog albino will have all white fur with a pink nose and blue eyes.
Albino Caribou
If you ever have the chance to see an albino caribou you'll feel as if you're walking inside a science fiction movie. Albino Caribou look rather creepy and not from this world. I'm sure some of you can find beauty in this albino animal, though!
Albino Kangaroos
One of the cool facts about kangaroos is that adult kangaroos outnumber humans in Australia two to one! This means you'll have a higher chance of witnessing one of these stunging albino kangaroos in the wild when visiting Australia.
Albino Pet Cats
Albino pet cats will have no color pigment to their hair and skin, so they'll typically have a white fur coat. The eyes of a pet albino cat will typically be light blue or a pink/red color. Most albino pet cats are partially deaf and blind, which means you need to take precautions to keep them safe.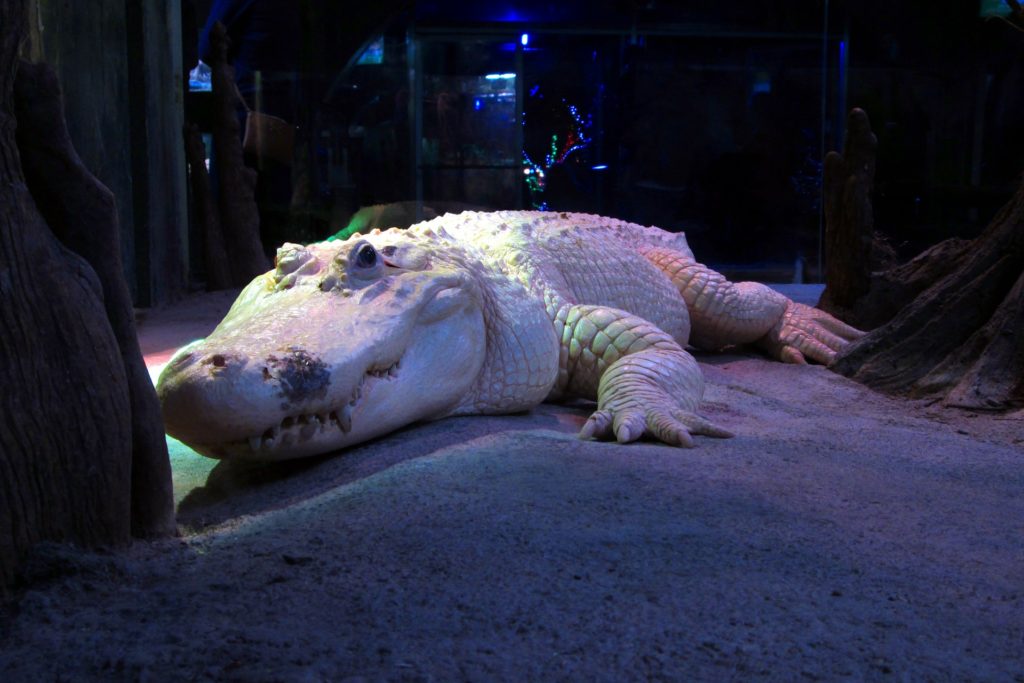 Albino Alligators
I don't know about you, but the albino alligator above is sort of fascinating to look at. Albino alligators are rather rare. It's believed that there are only about twelve albino alligators in the world, so you may only witness one at a zoo.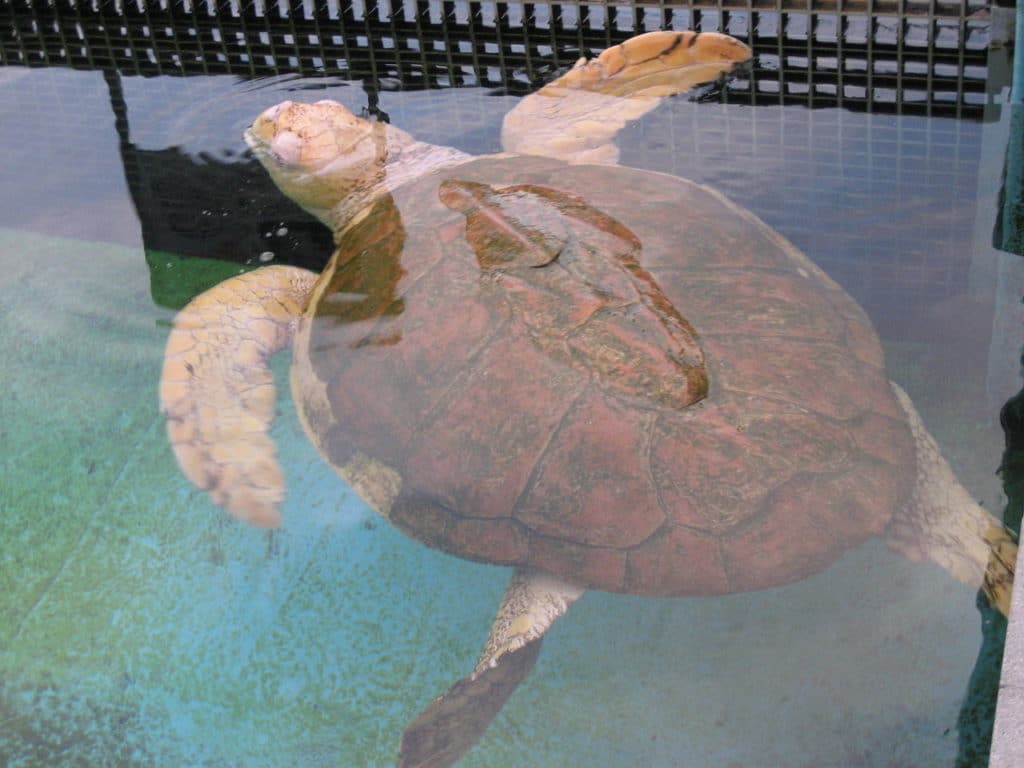 Albino Sea Turtles
And last on our list of stunningly rare albino animals is the albino sea turtle. These are a rare sight since sea turtles are listed as an endangered species, so the public won't see them out in the real-world much. However, some aquariums around the world do house sea turtles so perhaps you'll see an albino one in your lifetime.