"Let me tell you about the very rich," wrote F. Scott Fitzgerald. "They are different from you and me." We usually look at rich people with awe and focus on all of the cool ways that the rich are not like us—the amazing cars they drive, the beautiful clothes they wear, their glamorous vacations on yachts on the French Riviera. But unless you know rich people well, or if you work for them, you probably don't see all of the ways that wealth makes people weird. Luckily for you, we've got you covered. We've gathered funny and disturbing stories from Reddit users of the strange things that people have seen wealthy friends and employers do.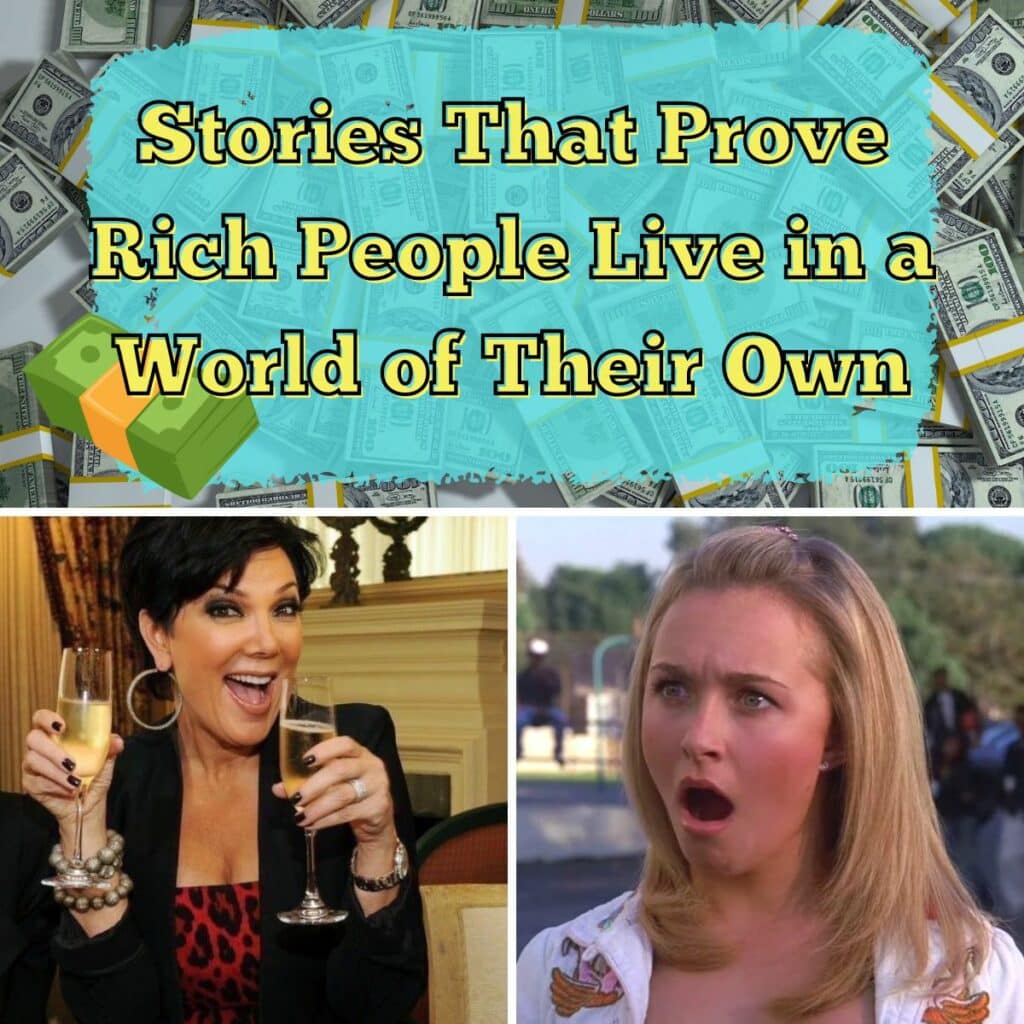 A Penny Saved
Sometimes we have the wrong idea about rich people entirely. We often assume they inherited their money from their rich parents, and we imagine them being really loud and flashy with all of their wealth. And to be fair, that's definitely true about some rich people. But it's not true about everyone!
For example, take a look at this story. This is a lady who seems to have gotten at least some of her money the hard way: by being frugal enough to make sure she did not spend more money than she made. Sure, this lady had some quirks—who in the world would wear designer jewelry to go to the gym?—but there's something comforting in knowing that we, too, can build up more wealth if we're frugal.