Zebras are pretty cute and while most of you may not have seen one in the wild, perhaps you've been able to see one at a zoo? Anyways, today we are going to share some of our favorite facts about zebras.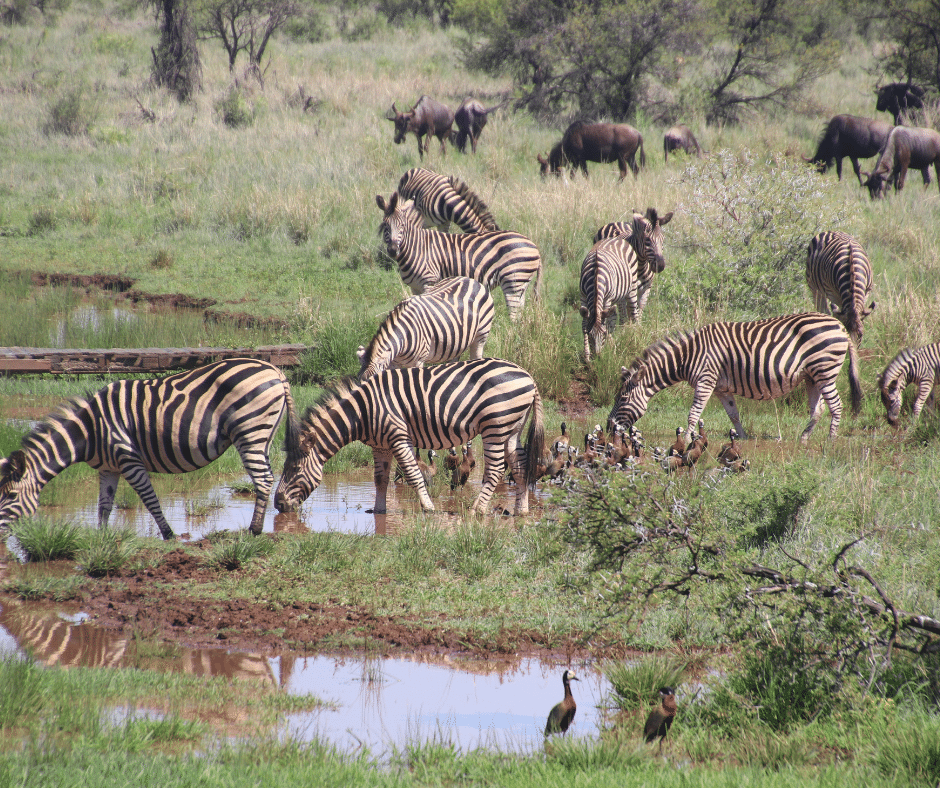 Their coat looks like a barcode. Zebras are like the largest barcode out there in the world today.
Zebras are classified as endangered, especially the Grevy's Zebra.
Zebras can run up to 4 miles per hour.
Every strip on the zebra is unique just like our fingerprints. No two zebras will ever have the same exact "barcode" coat.
The stripes on the zebra work to hide them from predators and people. The stripes are the perfect camouflage for their lifestyle.
Newborn foals can stand up tall after just 6 minutes from birth. Not only that, but within an hour the baby zebra can run!
The stripes on every zebra can help keep them warm on the cooler days and colder on the warmer days. It is like a natural heating and cooling system.
Zebras don't always have black and white stripes, since there are three species of zebras you may notice that some species have more than just black and white stripes on them, such as a light brown in between the white and black stripes on some species of zebra.
The mountain zebra species are more muscular than the other types of zebras that may live down on flat land. Each specie of zebra has evolved to have the right build and coloration to keep them safe in their natural habitat.
The best way to tell the difference between each zebra is by looking at their butt. This is the most telltale sign that each zebra is different. The average person may not notice the other differences between each zebra, but look at that butt and anyone will notice the difference.
There was one type of zebra who had no stripes, it is now extinct but it was once located at the London Zoo for all to see back in the year 1870.
These facts were fun to share and totally random! We hope that enjoyed this list of random facts about zebras today and will share some of these random facts with others out there in the world!