#49: Words Have Consequences
You should choose your words wisely around a pregnant woman. This husband asked his pregnant wife "how uncomfortable is it really" and had to pay for his words. Suggesting that being pregnant isn't really as uncomfortable as women claim is a rooky mistake.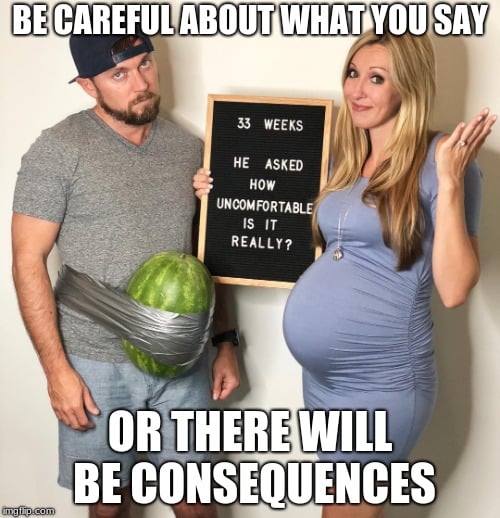 So, to explain how uncomfortable it is, this woman made her husband walk around all day with a watermelon strapped around his stomach. It doesn't really embody the experience of being pregnant, but it's a good start. However uncomfortable he was that day, he should multiply it by 100.