#15: Are You Kidding Me?
During pregnancy, you always feel like you have to use the restroom, even when you don't. It's a woman's constant state of being, feeling like she needs to go. If you've ever held it in (and I'm sure you have!), you know that it's a pretty uncomfortable feeling. Can you imagine feeling like that all the time?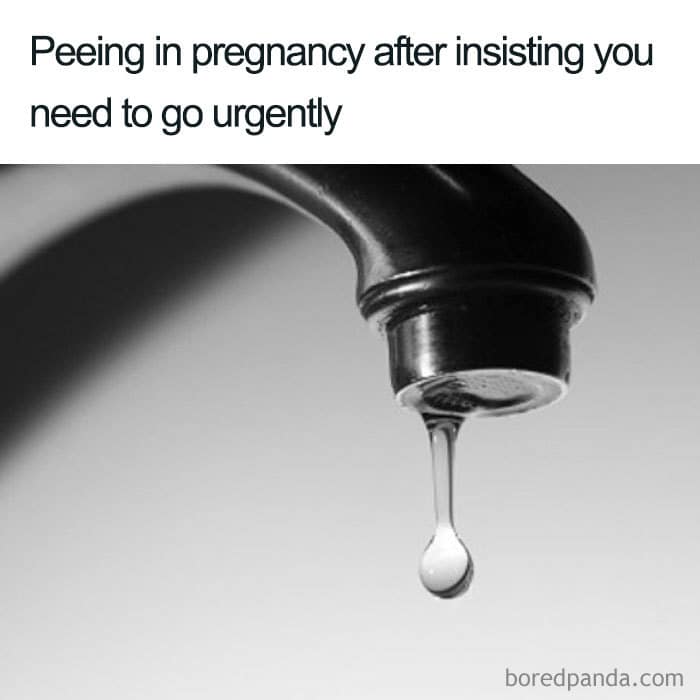 And then when you actually go, you don't even feel relieved, because you didn't really have to go! That has got to be the most annoying feeling. Can you think of anything more annoying? And that's just one of the constant inconveniences of being pregnant. How fun! At least we have these memes to help us laugh about it.