We're always on the lookout for the sweetest and most heroic pet stories from around the world to share with you. Today we wanted to share some of the most positive pet stories from around the world. These stories will inspire and uplift your soul as you read how these pets made a difference in their world with their great survival skills and more!
Dogs Who Can Detect Coronavirus
The U.K. charity Medical Detection Dogs has collaborated with another agency to help teach canines to sniff out the virus. This comes at a time when case numbers are spiking in many countries. Having dogs that can detect coronavirus may be a new way to keep the virus at a low and assist medical professionals when dealing with patients.
The dogs are sniffing samples from patients in a secured environment as the professionals work to help these dogs detect the coronavirus. We're not sure what they'll do with these canine virus detectors, but we're sure they'll put them to good use for the general public's safety.
Pet Adoptions Increased
As the countries shutdown and people become lonely, we've seen an increase in pet adoptions all over the world. Many people have found that they're not working as much or that they're having to work remotely. Living alone and working at home can make for long hours of loneliness. This is the ultimate reason why many pet shelters have seen an influx of people adopting a furry companion.
While adopting a pet is a big decision and a lifetime commitment, other people have opted to foster pets that need homes. Being a foster pet parent is just as good as adopting a pet and has increased nearly as much as pet adoptions have since the virus became part of our life.
Free or Lowered Boarding Costs
Since so many first responders have to work longer hours and other essential employees find themselves out of the home for longer hours, many pet boarding facilities have opened their doors to help out. Destination Pet is one organization that's offering free pet boarding for first responders. Destination Pet has locations all over the country, so you can easily find out if they'll be able to help first responders in your neighborhood, too!
As smaller boarding facilities see the larger organizations offer free boarding, the small pet boarding facilities have started to follow in offering a lower cost or free boarding for first responders who must be away from home and their beloved pets for hours or days at a time.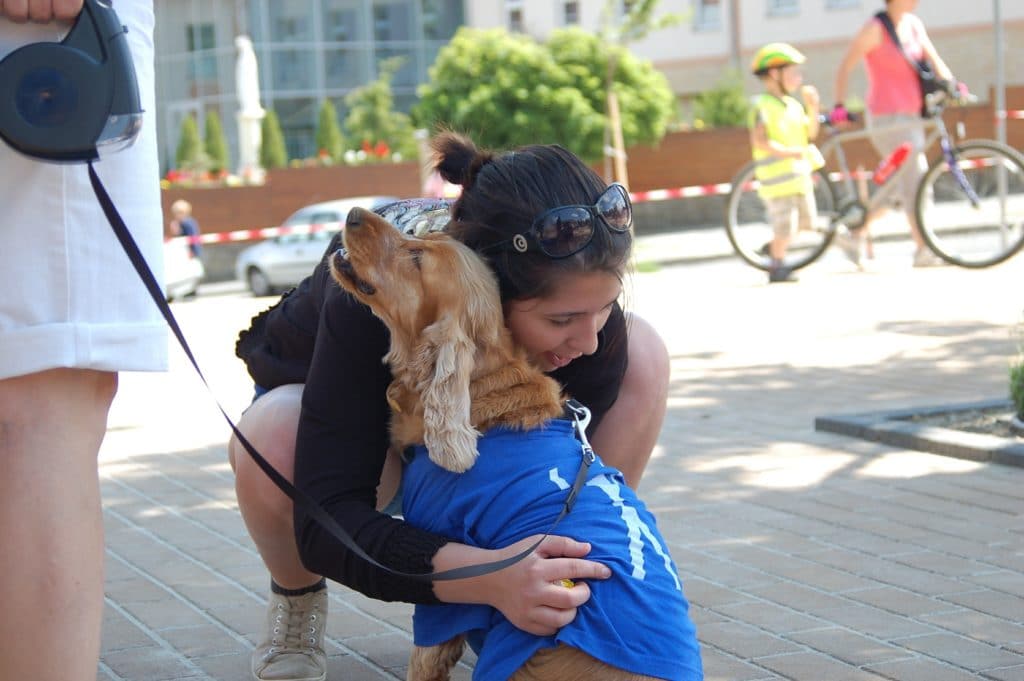 Service Dog, Wynn, Helps With Cuddles
Last, but certainly, not least our favorite postiive story about pets to featured today is Wynn, a service dog who helps others out with cuddles. This one-year-old labrador arrives on the scene with the emergency physician, Susan, and helps provide cuddles for other healthcare workers. Wynn is a service dog in training, so while the healthcare workers are loving this special visit during a busy day, Wynn is getting her hours needed to become a full-time service dog.
They clean Wynn's leash regularly and collar to ensure that no one is passing sickness to each other. Wynn has proven to be such a blessing to many of the healthcare workers putting in the extra hours needed during our current times.