Some police dogs specialize in finding a bomb or some other illegal person or item. These police dogs do the hard work alongside their human companion, the police officers assigned to them. While police dogs can do some pretty amazing things, we're sharing some of the ways police dogs are helping offices heal from PTSD.
These amazing stories will inspire you to look at police dogs in a whole new light. We hope you enjoy these delightful stories of our canine friends helping the men in blue with their inner troubles that come from their job of being a police officer.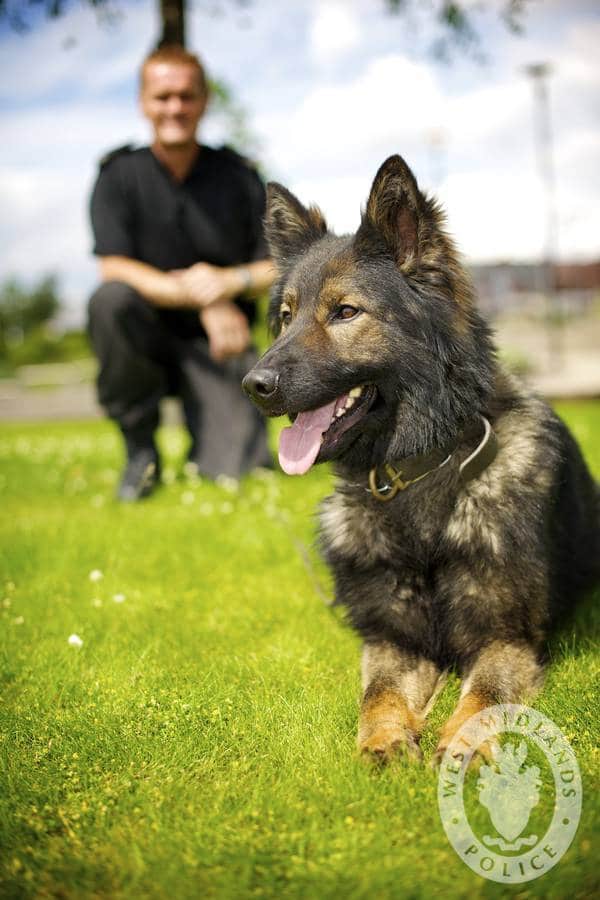 A police department in Fairfax County, VA has recruited some new canines to their canine unit. These canines won't be doing the dirty work of finding bombs or sniffing out the next bad guy, but instead, they'll be focused on helping fellow officers who are suffering from PTSD due to experiences out in the field of duty.
Three of the Fairfax police dogs will help with disabled police officers. They'll be trained as service dogs as part of this new pilot program. These service dogs will spend their active duty time helping partially or fully disabled officers with everyday tasks such as navigating a flight or picking something up that they can't reach or handle due to their partial or full disability status.
The other two Fairfax police dogs will be trained to provide emotional comfort to police officers who experience trauma in the line of duty. These two other K9 dogs will help officers who are suffering major anxiety or PTSD symptoms so that they can recoup sooner from a traumatic on-duty experience.
The mission is simple; to help police officers heal their emotional wounds in a more constructive way. By petting these dogs and playing with them, allowing the dogs to help them with everyday tasks these officers are not only finding the strength to continue on but developing a friendship with these loyal dogs who will continue to support them during their time of need.
It's been said that this program could lead to the training of dogs to help with all first responders such as ambulance drivers, fire departments, and other areas that deal with the everyday trauma the community brings into the world. These amazing heroes spend their days protecting us and our community so it's great to hear that they're now being helped with a new K9 unit meant to help with their emotional needs during a crazy day at work.
While this program is still a new pilot program, they're planning to spread this out across the country to thirty other departments. This will prove to be an exceptional change in the police department as officers find solace in the comfort of their canine companions at the department. These special dogs will be just as important as their canine counterparts who hit the streets with police officers to fight crime!