The Apple Doesn't Fall Far from the Tree
We've always suspected dogs have strong paternal instincts. They get attached to their human family as they are attached to their own puppies, and they'll do anything to protect those they love. If a kid takes after his parents, we say the apple didn't fall far from the tree, and it seems as if the same can be said about dogs.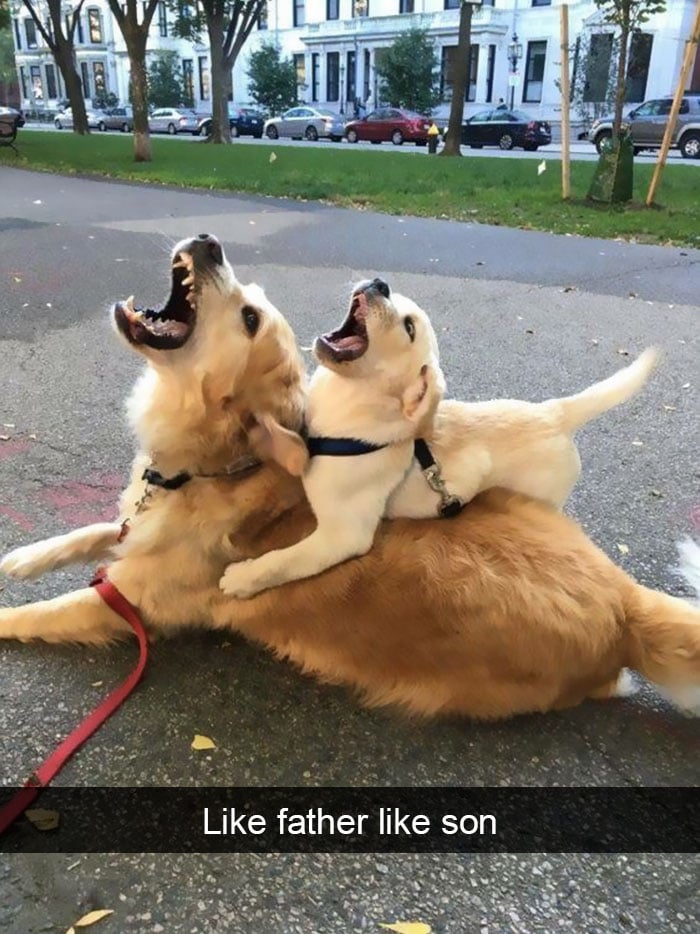 As you can clearly see in the photo above, this puppy doesn't only resemble his father physically, but he also acts like him. We learn a lot from our parents (before we get to the rebellious teenager state where we defy their every word), so it only makes sense that dogs would learn from their parents as well.