We Need to Get You Home
What do you suppose this fox was doing? A) trying to help this human who passed out alone at a bus stop in the middle of London, B) trying to steal his pants, or C) trying to play with him? As it turns out, some people raise foxes as pets, and they're actually very sweet, although somewhat mischievous.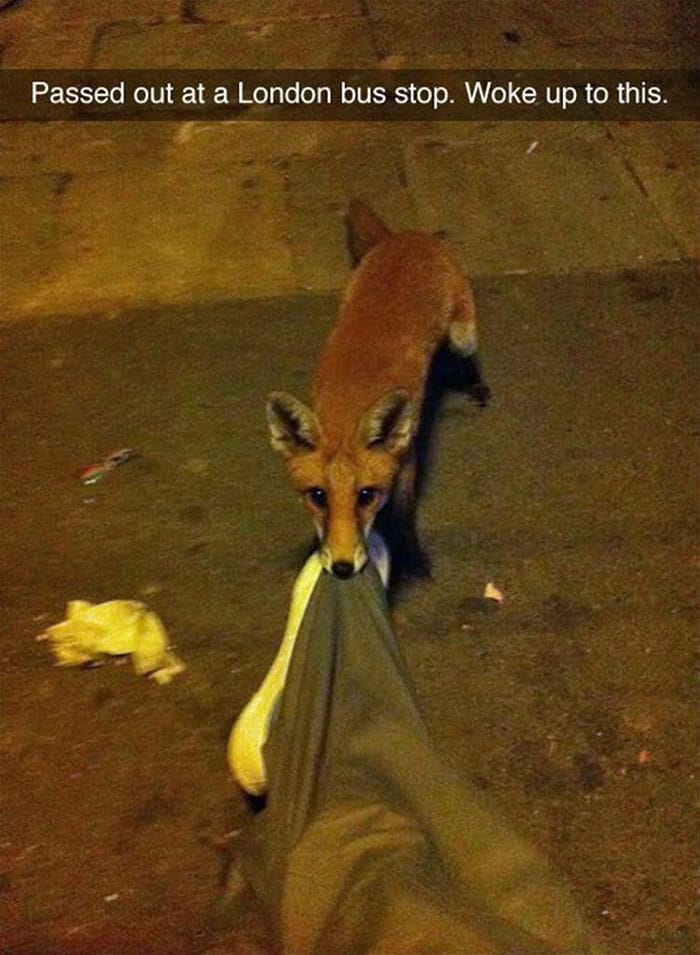 This fox matched the description; he seems sweet but definitely mischievous. Can you imagine passing out at a bus stop and waking up to this? It certainly makes for a great story to tell around the dinner table, but at the moment it happens, it could be pretty nerve-wracking.