Assistant Branch Manager at Your Service
If there's one thing dogs love, it's picking up branches. Okay, well, they love food more than anything else, and walks are also high on the list, but then there are branches. Dogs love to fetch things, whether it's a wooden stick, a ball or a branch they happen to find on one of those walks they love so much.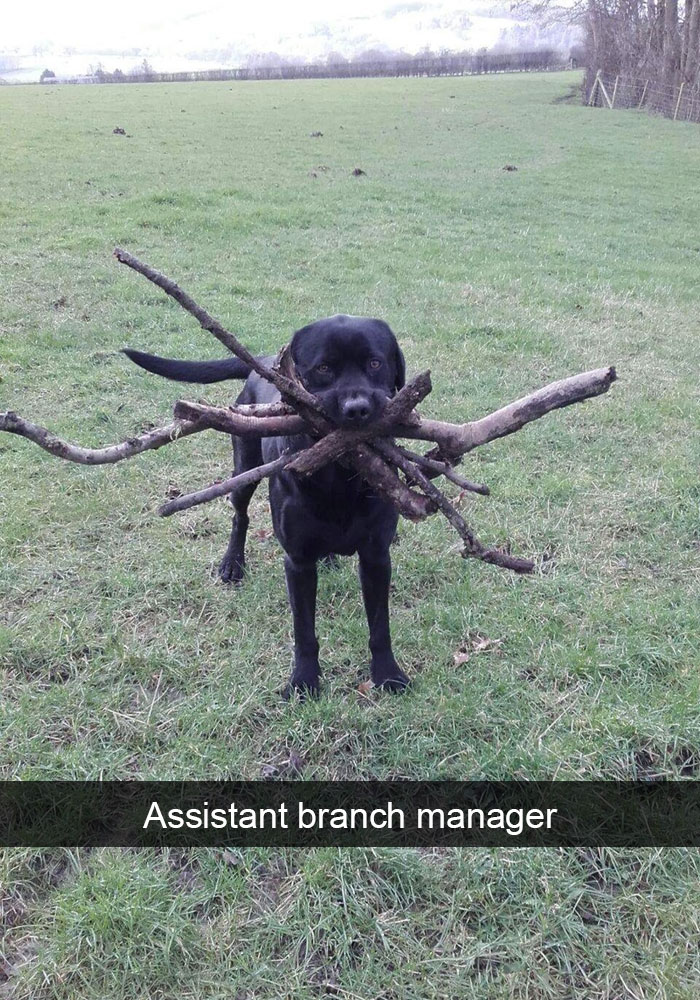 When this dog saw a pile of branches, he couldn't resist, and he had to bring all of them to his human, to make him proud. If they were camping, then the branches are a big help, but otherwise, they're pretty useless. Nonetheless, we think this dog deserves the honorable title of Assistant Branch Manager, don't you?