Brother from Another Mother
For some reason, we tend to think animals stick to their kind, but the fact is they all get along pretty well. Television shows like Tom and Jerry, for example, make us think cats and mice don't get along, and we think this rule applies to all animals. We also believe that cats and dogs don't get along, but that's not always the case.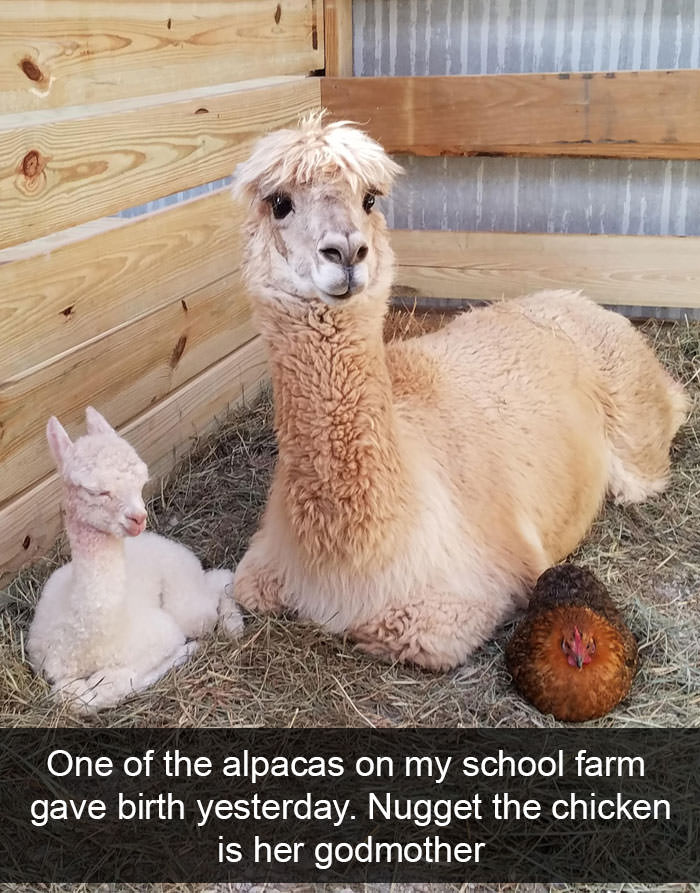 Here, you can clearly see these alpacas and the chicken are close friends; so close, they're practically family. This friendship might seem weird to us, but if they get along well with one another, who are we to judge? The chicken certainly seems at home and at ease, sitting next to these alpacas, and they make a sweet little family.