A Hairless Guinea Pig or a Baby Hippo?
Did you know baby guinea pigs are hairless, and they look like baby hippos? The resemblance is startling! If we haven't told you this was a guinea pig, wouldn't you think this was a little hippo? Whatever he is, this must be the cutest thing we've seen today.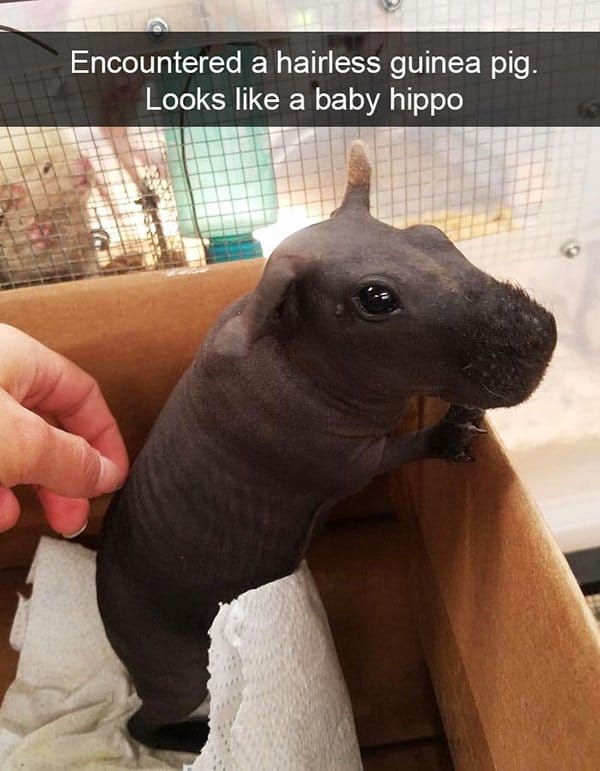 Baby hippos are bigger and chubbier, but the face and the shape look almost exactly the same. We wonder if he might have an identity issue growing up, before his fur grows and he finally believes that he's a guinea pig and not a hippo. The most important question is, where do I get one of these?