When it comes to being a parent, the job can have its ups and downs. Parents have always liked to embarrass their children, it's like a hobby of theirs, and with just how far technology has come over the last two decades, it brings with it several new and innovative ways to mess with your children. One of the best ways of doing that is an app that is popular with people of all ages and among teens in particular – Snapchat. Embarrassing or joking with your children on Snapchat can be a great joy if you know how to be creative with it. In fact, there are some moments that are too good not to share, so we've compiled some of the best of what this trend has to offer!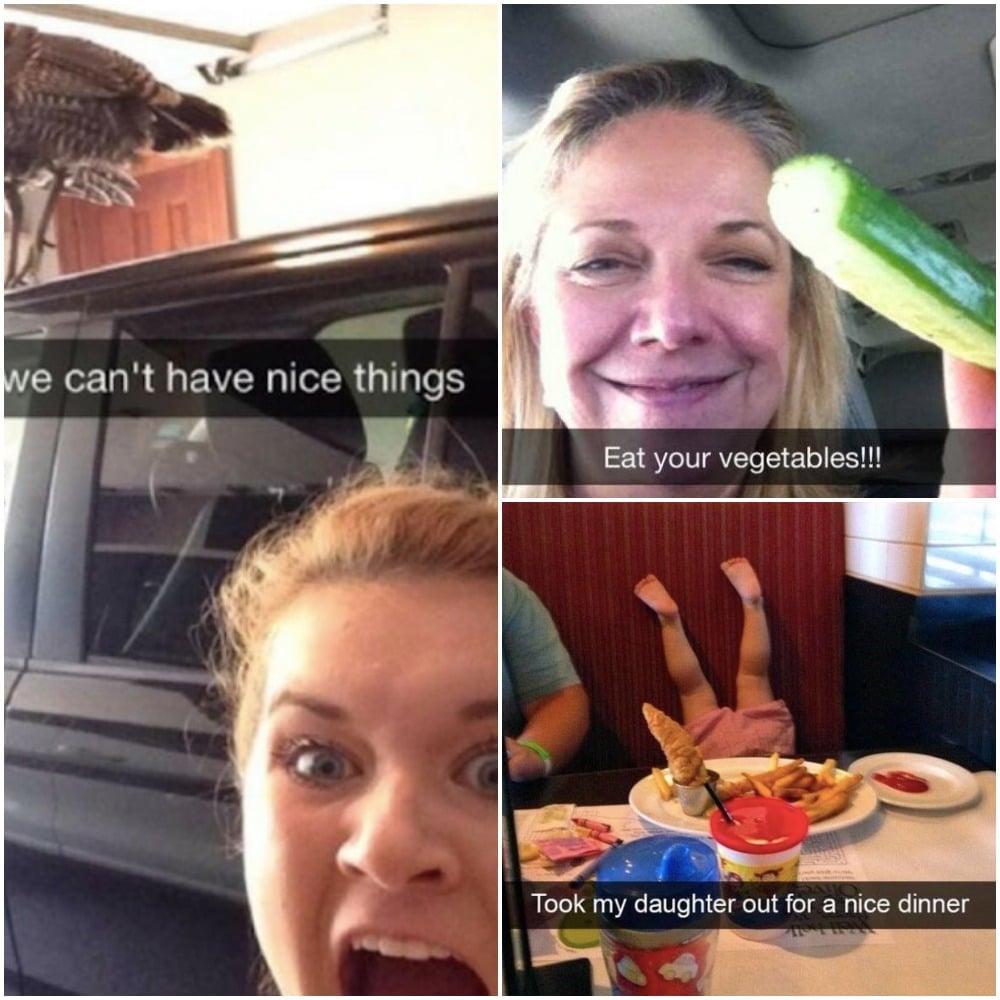 A Literal Birthday Present
Dads have a unique sense of humor, and they can be very literal sometimes. While most of it is in the form of verbal sarcasm, some loving fathers take their creativity to the extreme. Take this kid for example; he made a pretty simple request to him for his birthday. The Dad's response was to go completely above and beyond with his pranking.
We don't know what the kid in this picture is so upset about. In fact, this is exactly what he asked for as a present! It's always funny when parents take their children's requests literally, but this one takes the cake. Plus, all you need is a couple of hours and a blow dryer and you can actually use that money.