An entrance to another dimension
This is a photo of an Aurora, also known as the Northern lights or the polar lights. The magnificent phenomenon in the sky is caused by solar winds that create a light display in the sky. The natural wonder is most common in northern territories, such as Scandinavia, and Norway in particular.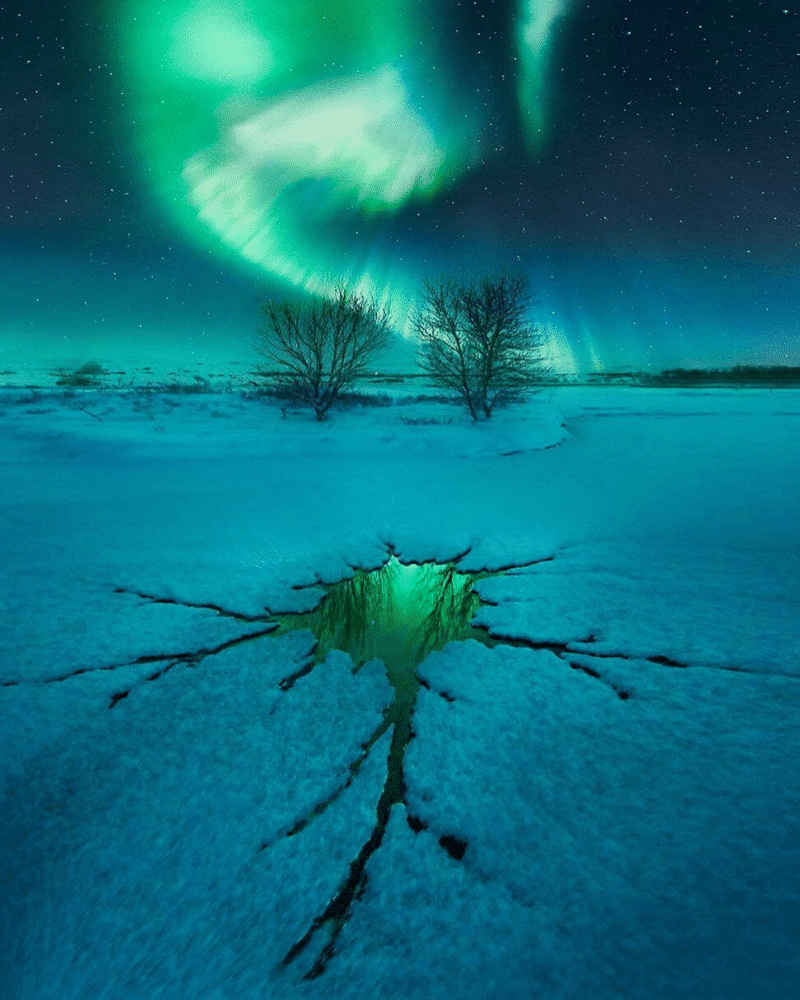 The light phenomenon is a popular attraction that nature-lovers and photographers have been following for years. One lucky (or extremely talented) photographer was able to witness this phenomenon and capture it on camera. He didn't just capture the lights in the sky, however, but a crack in the ice, where the Aurora lights reflected, making it seem like an entrance to another dimension.