Life in black and white
At first sight, most people think these are two photos cropped together, but in fact, this is one photo depicting a man standing on the snow feeding the swans in the lake. The snow line separates it perfectly from the lake, making this photo seem like it is cut in half.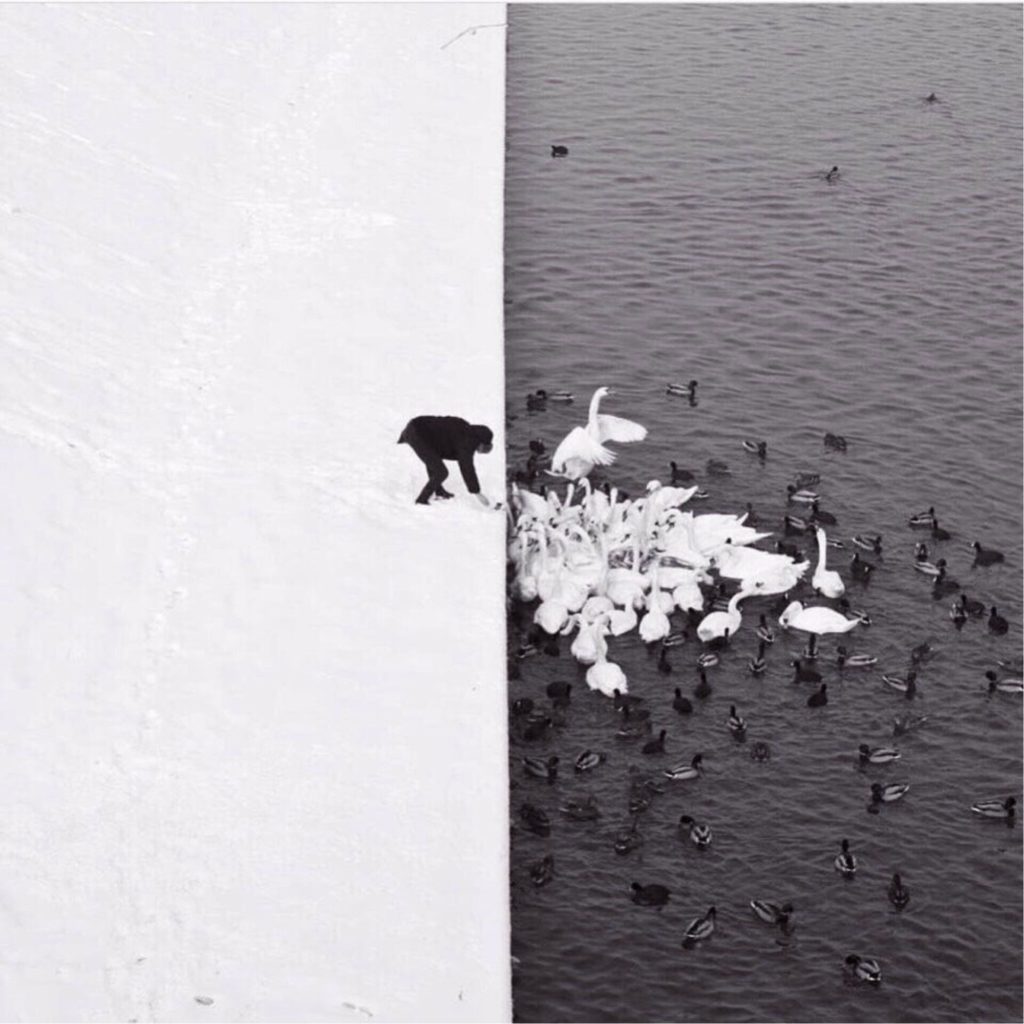 The black and white effect used in the photo emphasizes the contrast between the snow and the lake, making it seem like two separate photos, while, in fact, this scene is taking place within one photograph. The wonders of photography. Who needs Photoshop, anyway?