All dogs need and maybe even deserve a place that is fenced and safe. They need to be able to stretch their paws. Well, that's what they all say if you are a person who doesn't have a fence but is trying to get yourself a dog. There are dog breeds that don't need a wall, and we will bring you all the details that are there to know about these dogs.
Well, not having a fenced-in yard should not stop you from having a pet, because every person deserves to have a pet!
What are the dog breeds that don't need a fence?
Looking for a dog that does not seek much care is something very understandable.
People are busy with their lives, they have jobs to do and all, and they don't have the same luxuries as others. But adding a cute new family member is something we all love.
When it comes to fenced-in yards, it is convenient to raise a dog in such a place. But is that a compulsory necessity? That is a big NO!
Many dog breeds do not need a fenced-in yard to stay inside and be safe.
Here are some of such dog breeds:
Golden retriever
Poodles
Labradors
Spaniels
Beagle
English bulldog
Pugs
Australian terrier
Afghan hound
Chihuahua
If you know how to train correctly, you can have any dogs, but that will need quite a bit of time and commitment.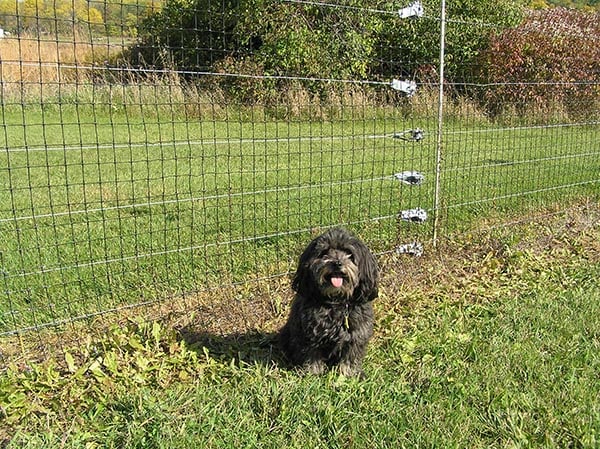 How can you keep the dog in the yard?
Keeping a dog inside the yard without a fence is not difficult if you know the proper training. Inside dogs such as the beagles, pugs, poodles, and chihuahua will be easy to keep because they are too lazy to go outside and take a walk. But that does not limit your options to such breeds.
We know that low maintenance dogs are straightforward to train, they are very loyal, and they are pretty lazy and prefer to lounge all day long. As the above list shows, you can get a golden retriever or a Labrador or a spaniel and train it to know the limits of your yard.
Go for long walks
Take a visit to the dog park
Get plenty of indoor fun
Train your pet to be off-leash
Train your dog to know the boundaries
Walk them around your yard and mark the border through a stick.
Show them the limits of your garden.
Some final words
So, in the end, these are a few things that we have understood in this article on how you can keep your dog in the yard.
Having a fenced-in yard is not compulsory to own a dog.
Any dog could use a little bit of training, and some love to learn anything.
The first few weeks will be a bit tough, but they learn, and they obey.
Well, if you have a beautiful home, but it does not have a fence, there is nothing to worry about. You do not have to think that it is a big NO to owning a pup or a dog. There are many ways to keep your dog inside, all stimulated and active.
All you have to do is be creative and put in some effort to exercise your sweet little buddy. A little love, a little bit of caring, and a bit more time is ideal to show them that you care, and they will always be within your limits even if there is no boundary.