#35: Friday Vs. Monday Mood
All week, we look forward to the weekend so that we can relax and unwind, and when Friday finally comes around, we feel like we're invincible. We feel like throwing away everything and just forgetting about our job for the next two days. Once we're off the clock on Friday, we like to pretend we don't even have a job.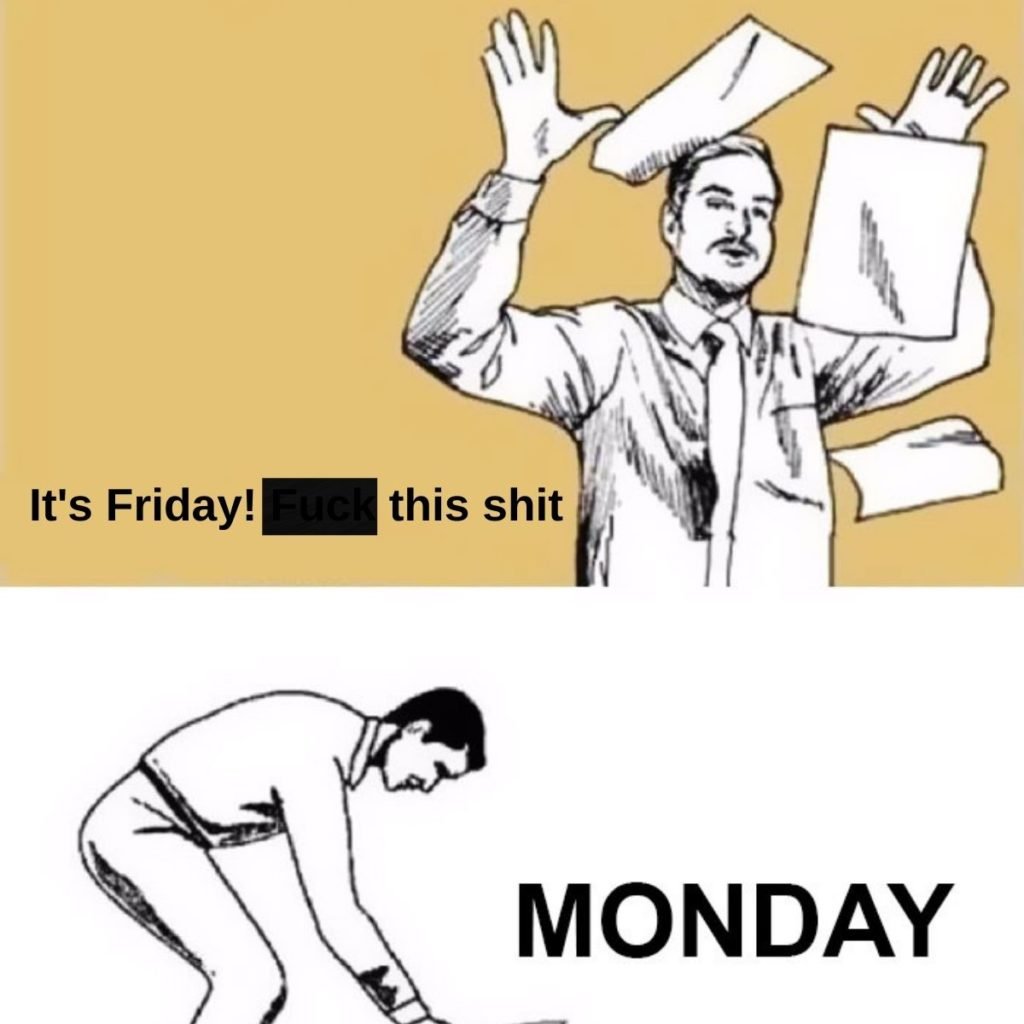 Come Monday, though, that attitude changes. On Monday, we have to go back to reality, work, and our daily routine. We have to pick up the pieces and put on a brave face. We have to remember that we work throughout the week so that we'd have money to spend on the weekends on fun activities.