The Never-Ending Story of My Life
Let's take a moment to reminisce about the good old days when we were young and carefree, and The Never Ending Story was all the rage. Ah, memories! But now that we're all grown up, we've come to realize that life has a funny way of turning our childhood fantasies into adult realities.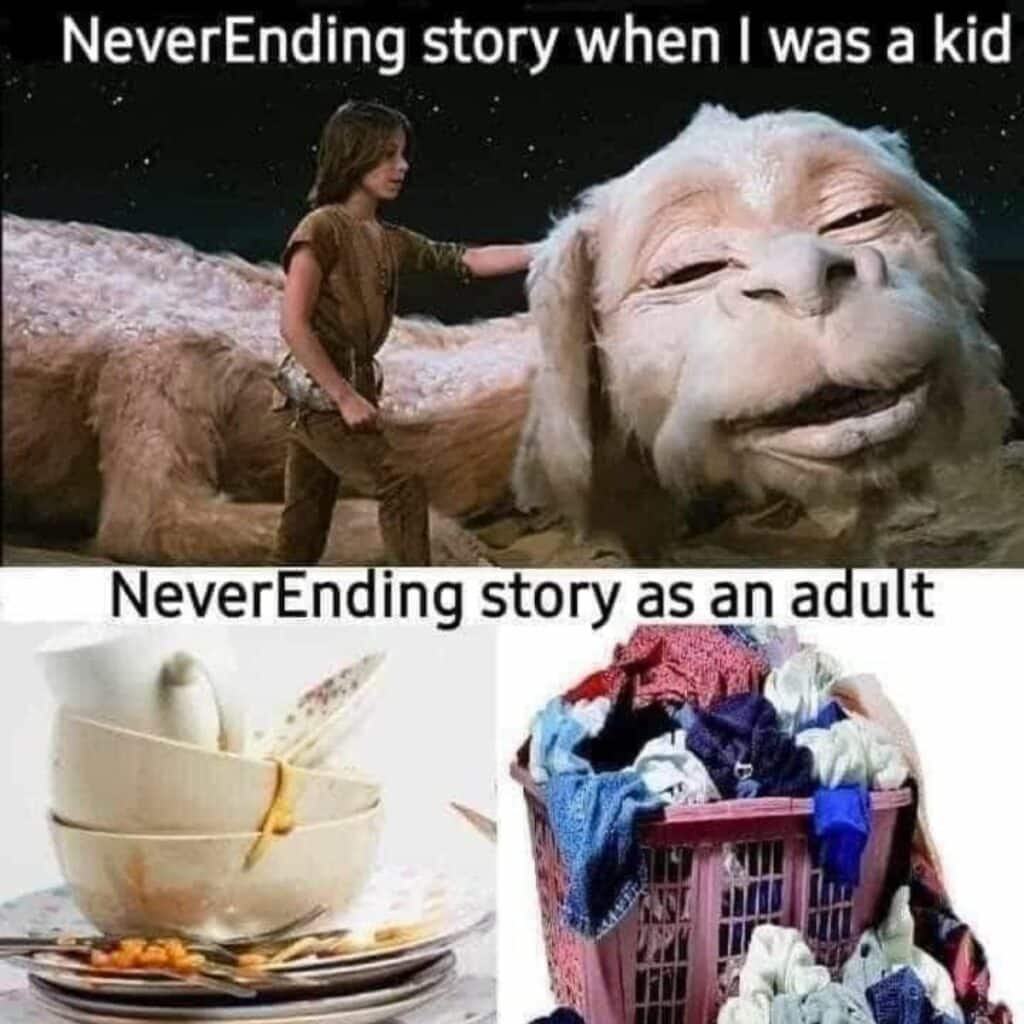 That's right, folks, we're talking about the never-ending story of chores! It's not exactly what we had in mind when we were dreaming of riding on Falkor's back, but hey, someone's gotta do it. So next time you find yourself waist-deep in dirty dishes and laundry, just remember that you're not alone. It's all part of the never-ending adventure of adulting.