Chicken and Spaghetti, Anyone?
The Philippines have introduced the world to the Chicken McDo with Spaghetti. It sounds pretty fancy, but it's essentially just fried chicken with a side of spaghetti. If pasta isn't your thing, you can switch out the spaghetti for rice. Spaghetti sauce tends to be on the sweeter side in the Philippines. We're game!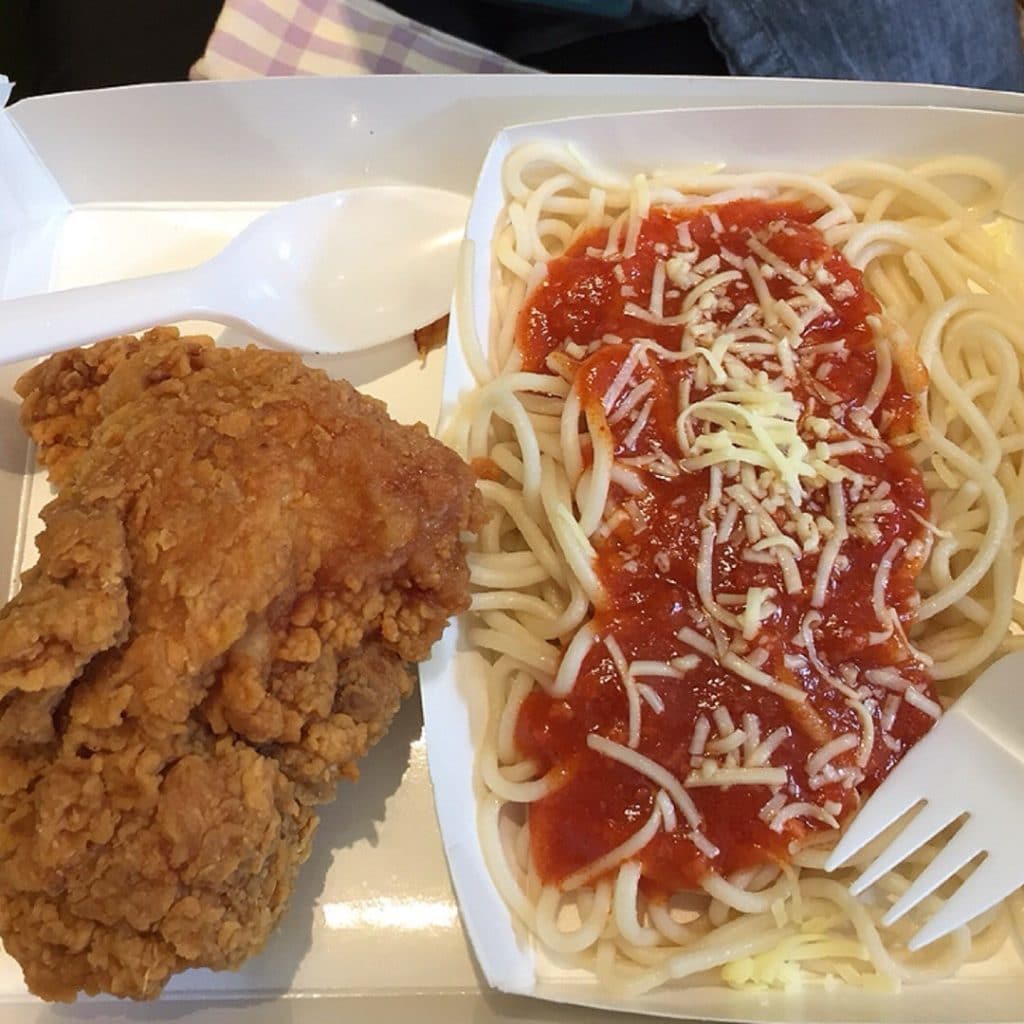 This is giving us all the chicken parmesan vibes, but not so much McDonald's vibes. Perhaps it's the merging of chicken, pasta, sauce, and cheese. It's definitely that, actually. To some, this may seem like an unusual pairing, but we think it's probably a perfect combo. If you can eat chicken with waffles, then why not spaghetti?