#18: How Do you Confuse the Two?
I'm glad the lawyer was as flabbergasted as I am. I mean, it's entirely possible to stalk your neighbor, but throwing stuff over the fence out of anger isn't the same thing. It appears they didn't even check and see what was thrown! Pine cones and dog poop look nothing alike up close.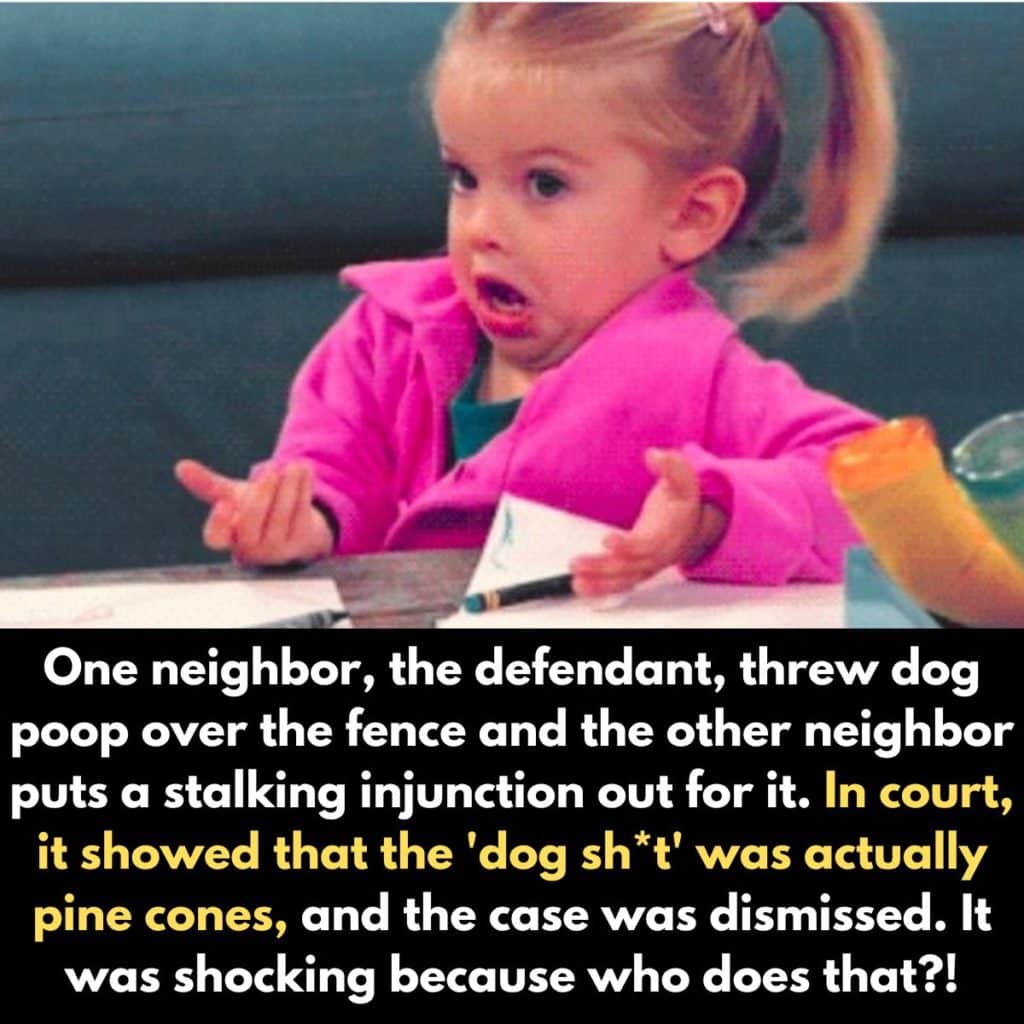 I bet the judge gets tired of the cases like this that have no merit behind them. What a waste of everyone's time! Even worse, both of those people had to go home and still live next to each other. Maybe one of them moved after this incident, and it can all be water under the bridge now.