To Yoga or Not to Yoga
Let's face it – it's tough getting ready for work some days. Getting dressed for the office, putting on makeup, and doing our hair all seems like too much effort. Especially after almost a year and a half of staying home in leggings and comfy shirts! This woman found a life hack that she does a lot when she's on her way to work, and we think she's on to something.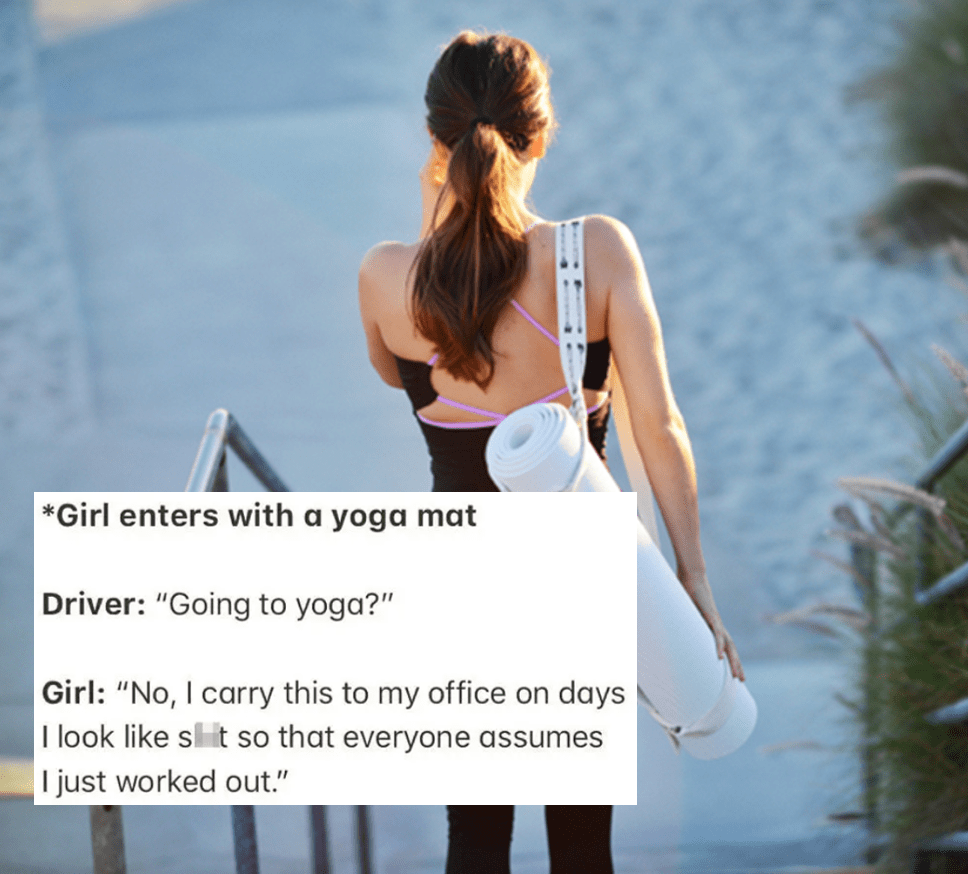 She got into her ride-share car with a yoga mat and the driver assumed she was going to yoga. She was actually going into the office, but she carries the mat with her so that everyone thinks she worked out beforehand. It's her excuse for looking dressed down, and we're here for it. Being perceived as a dedicated yogi seems a lot easier than actually working out! We'll stick to our yoga pants and comfy shirts, too.