#29: One Too Many Times…
Throughout history, women and children have been intrinsically linked. This link still exists today for obvious reasons. However, it has become more widely accepted that men can also act as caregivers to their children and work within the education system in positions otherwise "suited" to women.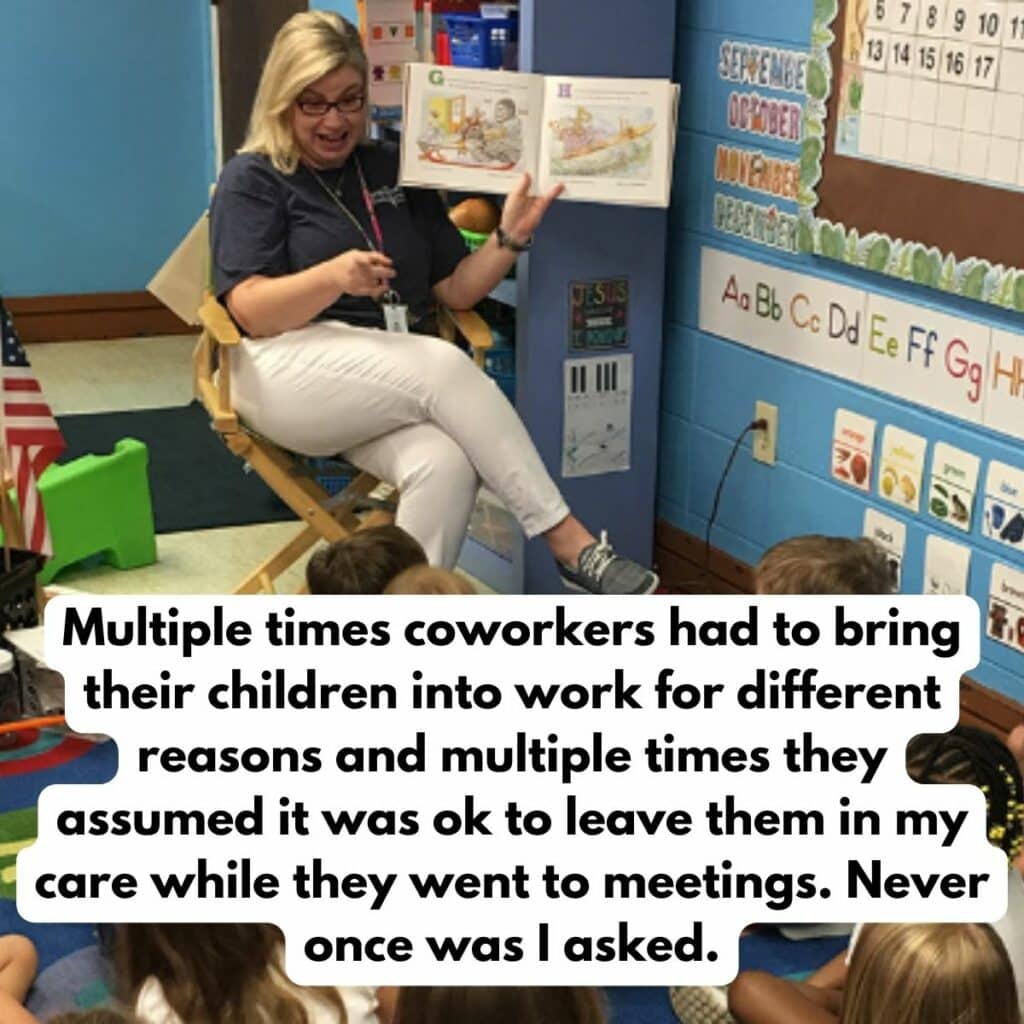 But apparently, not all people feel this way… Just because certain men might feel uncomfortable around children doesn't mean that women should automatically have to look after them. Not noyl was this woman not asked to look after these children, but she also had work of her own to get finished.