One thing that cat parents everywhere know is that your cat can start scratching up your furniture. This is a very frustrating part of being a cat owner. The last thing you want is to have your precious feline ruining the furniture that you paid for with your hard-earned income.
Today we're going to help you with this problem. We're featuring some tips that will stop your cat from scratching on furniture helping you save that furniture for a few more years of use.
There are a few reasons why cats scratch furniture and other objects in the home. One is that they're bored and should have more things in the home to entertain them. Another reason is that they have glands in their paws that help release their scent, so they may simply be marking their territory. The third reason for cats scratching on your furniture is that they just want to get a little workout in.
Cats stretch and work many of their muscles when they scratch on things, so your furniture has simply become their exercise equipment. While this is all fine and dandy, you know just as much as we do, that cat scratching can get out of control and ruin our precious items.
Here's how you can work towards redirecting your cats' behavior so they're no longer scratching up your precious furniture.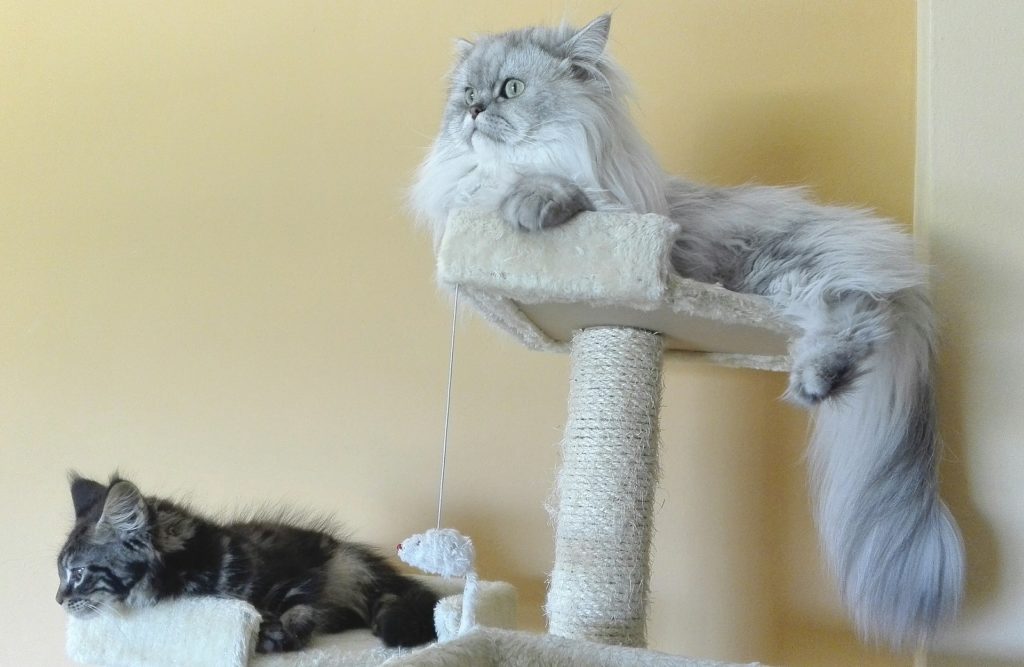 Get a Cat Scratching Post
You might want to get more than one cat scratching post. Place these strategically throughout the home. Place a cat scratching post near the areas that your cat is prone to scratching. For example, if your cat has been scratching the couch in the living room, place a scratching post near that area.
Invest in Playful Toys
While you can't always entertain your cat, it's best that they have some entertainment to keep them from scratching on furniture because they're bored. Invest in some playful toys that your cats can enjoy on their own. There are many ball toys where your kitty can hit the ball and it goes around in a circle, or a toy where the kitty hits a ball and it flings back at them, so they can engage in interactive play without you having to be present.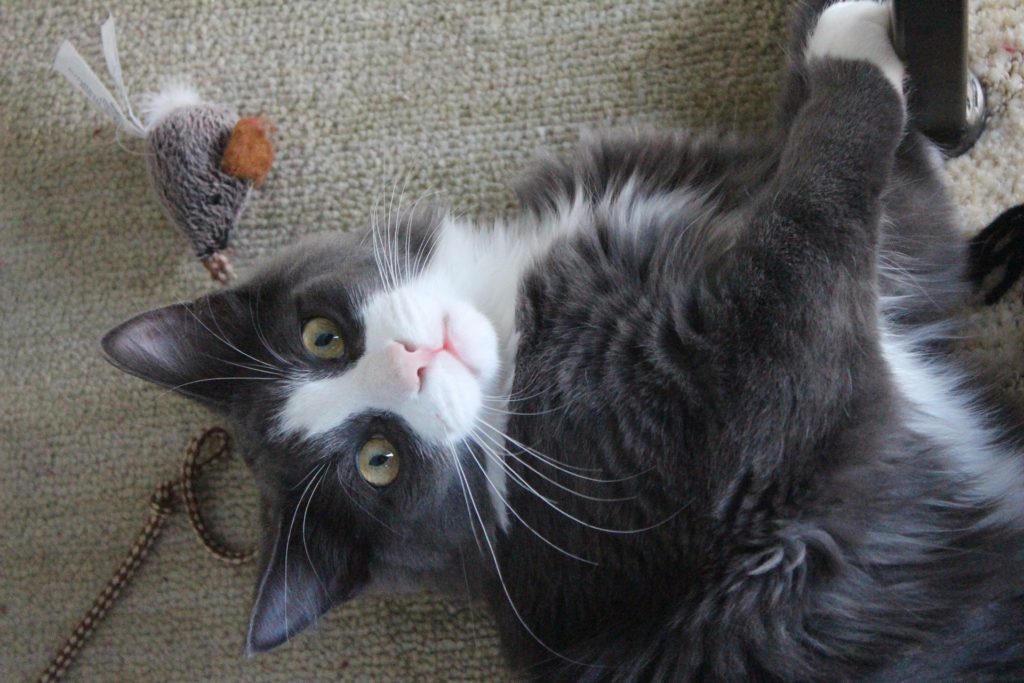 Use Sprays
Another option to stop your cat from scratching on furniture is to spray the items they've been scratching with a natural citrus-scented spray. This will deter your cat from wanting to scratch the furniture because they have a natural aversion to this natural scent.
Cover your Items
You could use a couch cover on your furniture to help deter your cats from scratching the furniture. While this may be a costly option, as you'll eventually have to replace the couch cover, it's a good option to start with if you're not ready to invest in a house full of cat towers, scratching posts, and toys.
These are just a few ways you can work towards helping your cat stop scratching on furniture and enjoying their life as a house cat.