If you're like most dog owners, you probably cringe at the thought of having to crate train your pup. It can seem like a daunting task, but it doesn't have to be! In this blog post, we will walk you through the process of crate training your dog in as little time as possible. We'll also provide tips and tricks for making the process easier on both you and your furry friend. So read on for all the information you need to get started today.
Why should you crate train a dog?
Crate training is a great way to help your dog learn proper behavior and house manners. It can also help with potty training, as dogs naturally don't like to soil in their crates. And if you travel frequently with your four-legged friend, it's essential that he or she be crate trained!
Are you ready to get started with crate training? Great! Here are a few tips to help make the process go as smoothly as possible:
1. Choose a suitable crate for your dog. This should be one that is big enough for him or her to stand up, turn around, and lie down comfortably in. Remember to take your dog's size, age and breed into consideration when choosing a crate.
2. Start by introducing your dog to the crate slowly and gradually. Let him or her spend time inside while it's open, and toss some treats or toys in there to make it more appealing. This will help your dog get used to being in the crate without feeling anxious or scared.
3. Set up a regular schedule for crate training. For example, you might want to start by having your dog spend 30 minutes in the crate at night, then gradually increase this time until he or she is spending several hours there during the day. This will help make the entire process much less stressful for both you and your furry friend.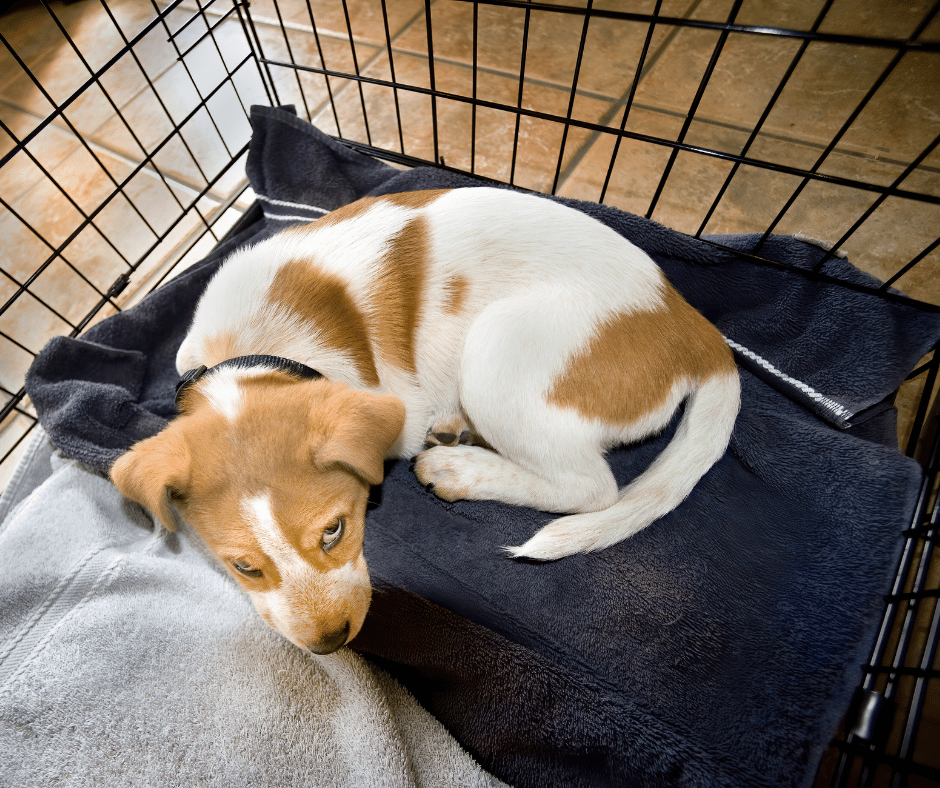 4. Be patient and consistent throughout the crate training process. Keep your dog's favorite treats on hand to reward good behavior, and make sure to praise her when she does something right. Above all, remember that your pup is learning a new skill, so be patient and lead by example!
By following these tips, you can successfully crate train your dog in no time. And with a bit of patience and consistent training, both you and your best friend will be enjoying life together in no time!