During the pandemic when many places shutdown, humans found a way to help stay calm and enjoy their self-isolation time with various pets. Some people started fostering or adopting cats, dogs, and even goats. The list of pets that people have started to foster or adopt during self-isolation is endless.
Today we're diving into some of the stories we've seen online that are too cute not to share. Pets have a way of keeping human beings calm, and relaxed during a time of high stress. The shutdown certainly caused a lot of anxiety and stress, but people, as they do, rose above and found pets were their savior.
Walk Your Dog
When the governor of California shut the state down, he informed people that they can still walk their dogs. This came as a tremendous happy note for residents of this USA state. One such person was a nuclear scientist who had considered getting a dog in the past, but now it made more sense. She was stuck at home now and the best way to get outdoors was to walk your dog during the self-isolation in California.
She found the dog of her dreams and asked people on Twitter what to name the dog, to keep the shelter name of Benny, or to rename the dog. This dog was able to help her have some sort of routine between working from home and walking her dog. You can say that adopting a dog helped bring her some normalcy amidst a time when her state was completely shutdown.
March 18, 2020
Increased Adoptions in NYC
Animal Care Centers of NYC shared that they receive over 2,000 applications to adopt pets. This was a huge increase and they found that it was mostly Millenials who came to NYC to work 14 hours plus a day but due to self-isolation weren't able to work those hours. This was fabulous for the shelter because they had over 21,000 pets sent to the shelter.
This facility in NYC put out a request for more foster pet parents and found the increase in applications was mostly due to people being stuck at home with nothing to do. Having a pet helps keep their routine somewhat normal as if they're working again. Pets are able to provide their owner with a companion that won't mess up their work schedule should they return to work, but keeps them company while they're working at home or having to self-isolate.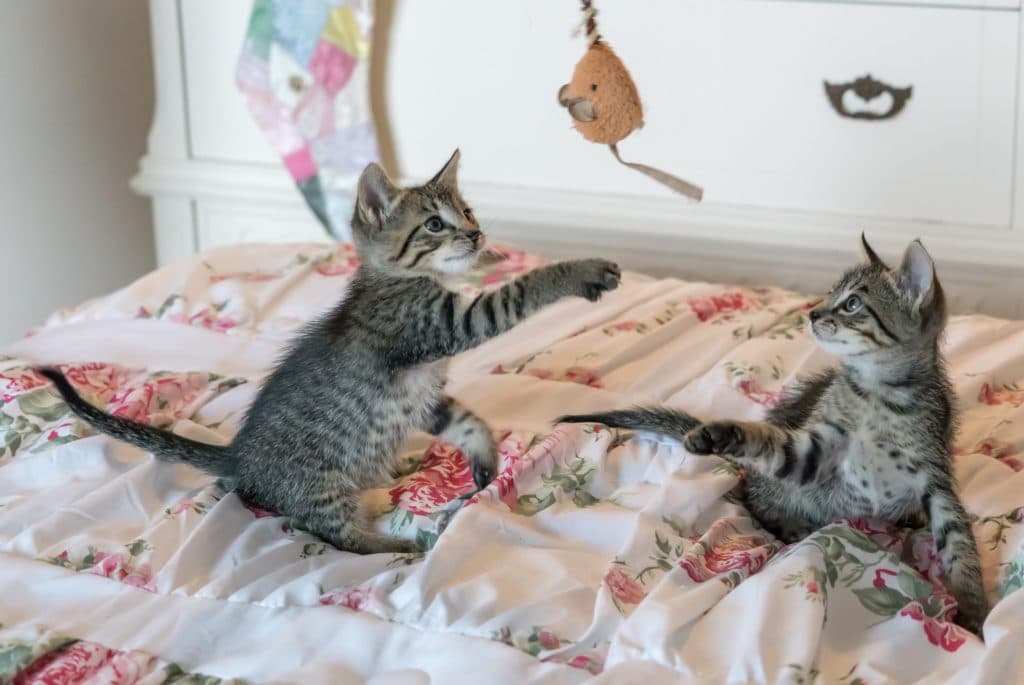 Video Producer Fosters Pet
Another couple knew that their job was too demanding to adopt a pet, but they realized with the shutdown that they could be foster pet parents. So that's when this video producer decided to check her local shelter. Fostering is a way for people to help animals that need a home during a time when they're unable to work full time. This allows the pets to get some extra love and the foster parents to have comfort and companionship during self-isolation, too.
This fostering choice has helped a husband and wife who typically work many hours during the week get along better. The poodle they're fostering provides each relief from the other, giving them a furry companion that keeps stress low. This video producing couple has found being a foster pet parent has helped keep their marriage strong, as they now have a dog in between them to keep them calm while stuck at home.
Food Supply
And then there are other people who have decided to get new pets that can help with their food supply. One work at home mother decided to get a few chickens so that they could have eggs. She wasn't able to go to work and the grocery store started having low supplies, so she felt getting some chickens just made sense. So another way that pets can help during self-isolation is with food supply.
The family has found that the chickens they bought not only provide them with some eggs for food but entertainment too. They live on 3 acres and enjoy sitting down to watch what the chickens do while they're stuck at home.
These are just a few of the ways that pets are helping during self-isolation. Some families have reported that the biggest reason they haven't sunken into a deep state of depression during isolation is because of their pets!