Every cat owner out there knows that cats can be finicky. Some cats have such a strong personality that they can entertain their owners for hours on end. Whether your cat entertains you for hours or just occasionally provides entertainment, we wanted to share some of the most hilarious struggles only cat owners will understand.
Random Sprints
Have you ever had a cat do a random sprint through your house? This behavior is rather common among domesticated cats. They're sitting there calm as a can be when they just spaz out and run all over the house. This seems to occur for no reason at all.
The cause for this hilarious behavior is that cats tend to have a lot of energy. When your cat doesn't get the physical activity they need, they'll solve it by doing random sprints through your house. While you could take this as a sign to get your cat more physically active, the sprints wear off their energy without causing too much damage.
Not Covering Poop
When your cat goes poop in their litter box they'll typically cover it up with their paws. They make a mess when they do this, but it's something you expect your cat to do. They take a poop and then scrape the litter of it so that the poop and the scent from it is covered. This is a great habit of pet cats, but why do some cats leave their poop uncovered?
We've heard that cats that leave their poop uncovered are angry with their owners for some reason. So, if you see your feline friend leaving their poop uncovered in the litter box you might want to rethink your recent encounters with your cat. You have upset them and they're letting you know by allowing you to smell that disgusting scent of their poop.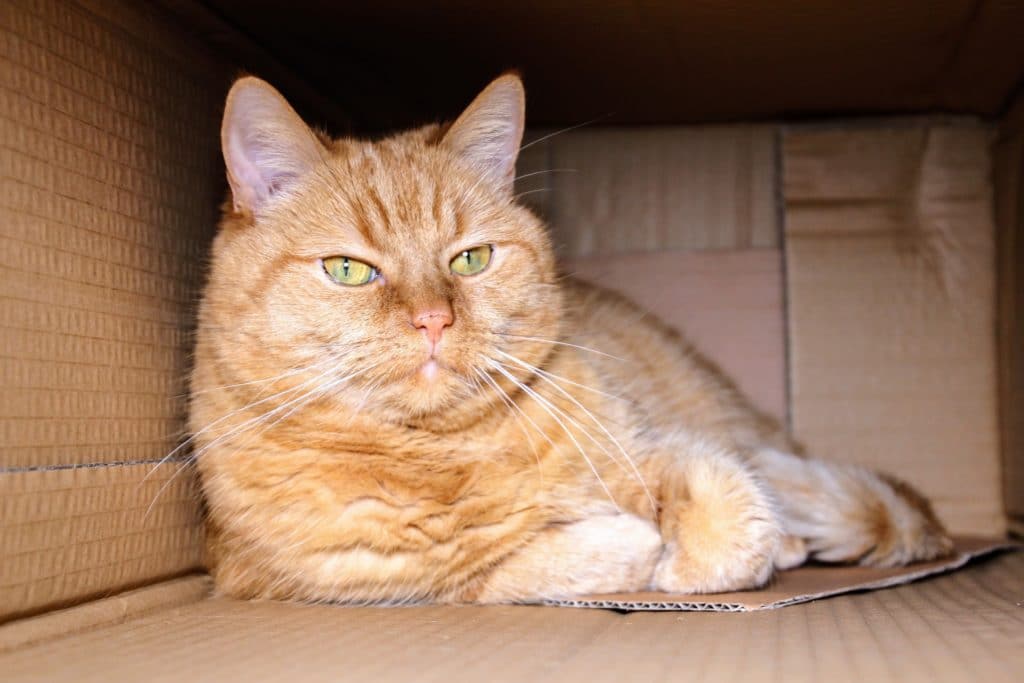 Staying up All Night
Your cat may just be a relatively calm cat that doesn't sprint around the house or leave its poop uncovered, but they like to stay up all night. Some cats nap all day and stay up all night running around the home doing nothing but causing mischief. This is typical for cats of all ages, and yours might just be a night owl.
Many cats sleep too much during the daytime hours. This is similar to when you have a toddler take too long of a nap or too many naps during the day, they're simply not tired at night. Your cat isn't trying to get away with something in the middle of the night, they just slept too much during the day and aren't tired at night.
Clicking at Birds
This hilarious struggle only cat owners will understand can be creepy. Your indoor cat is sitting at the window staring outside when all of a sudden it starts making this clicking sound. The clicking sound can be creepy or entertaining depending on your perspective but it's all-around weird to hear your cat do this for the first time.
It's unknown why cats make clicking sounds at birds. There have been a couple of guesses tossed around such as your cat is just frustrated that they can't get the bird since they're stuck inside. Another guess is that this sound comes from their ancestors who made a similar noise right before pouncing prey.
There you have it, some of the most hilarious struggles only cat owners will understand. Each of these hilarious moments can bring you years of memories, but in the moment they surely can make you wonder why your cat does such things!