Who let the dog out?
As if we needed any more proof that dogs are miraculous creatures, this photo comes along. This photo is so perfect, it almost seems as if the dog knew what he was doing. The white line on his back aligns perfectly with the white seafoam, as if the dog chose this spot intentionally and told his owner – "here, take my picture, trust me."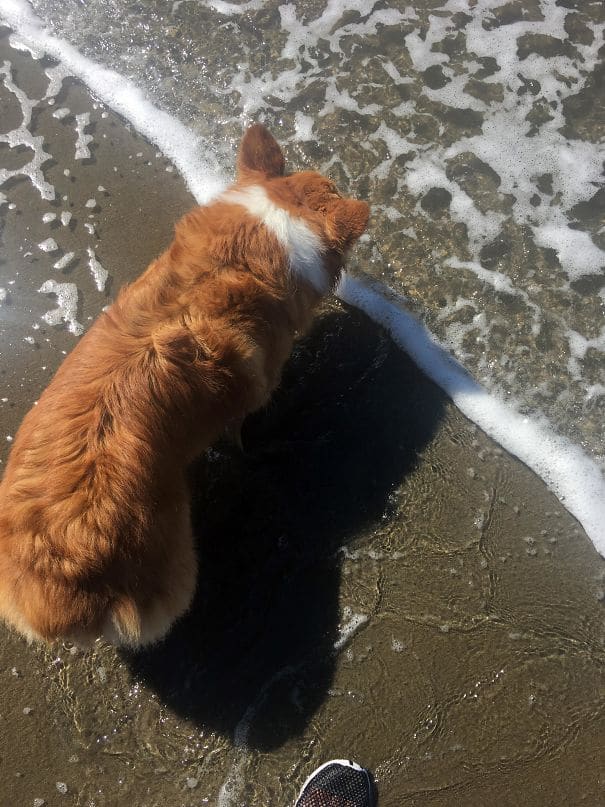 Of course, the dog doesn't even know someone is taking his photo – he's just enjoying the water rushing to shore, the calming sound of the waves and the soft sand underneath his paws. It's a good thing this person wasn't too occupied looking at the waves, and instead, they looked at the dog and caught this picture just in time.