Reading between the lines
Some people fear that getting married would take away their freedom. Making this kind of commitment is a big step in a relationship, which is why it's not uncommon to get cold feet before getting married. In a sense, it is taking away one's freedom, but we wouldn't go as far as calling marriage slavery.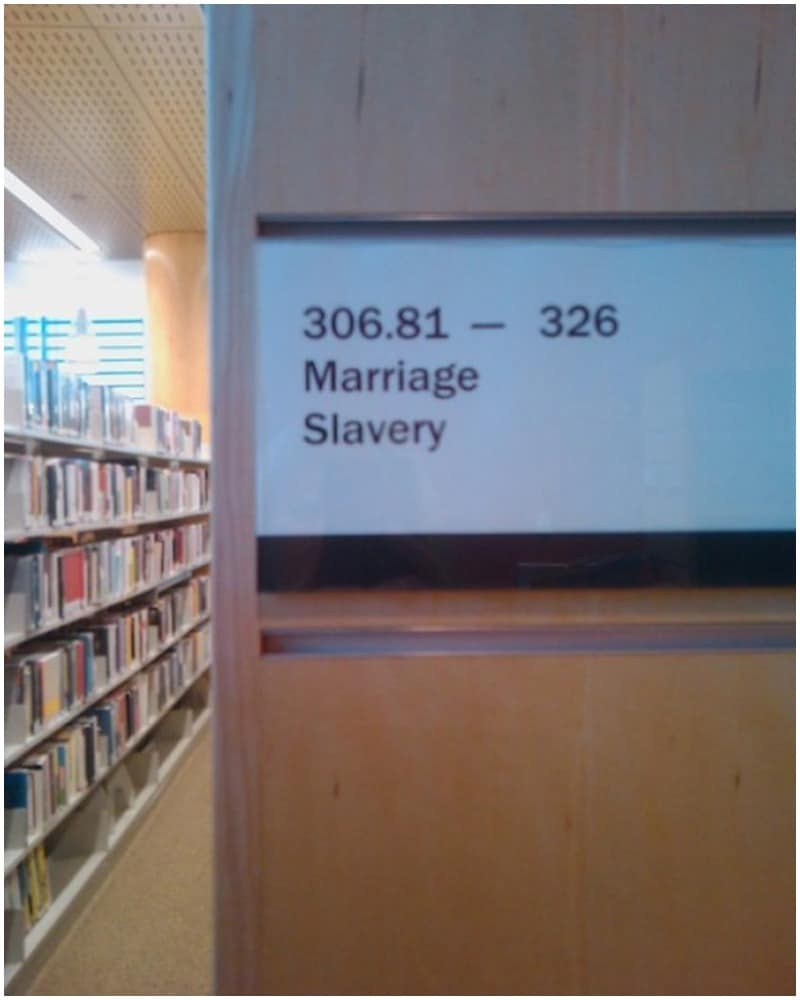 We don't know what this library is suggesting, but we're not sure we approve of this message. Yes, marriage is a commitment, but that's not necessarily a bad thing. It's a bond between two people who love each other and are willing to make sacrifices for one another.