"If we can't, we won't"
They say that honesty is the best policy, and this tire company doesn't try to sugar coat their service. Their slogan is, as the truck door suggests, "if we can't, we won't." Those are some truly inspiring words, and we hope more people had the courage to come out and call things as they are.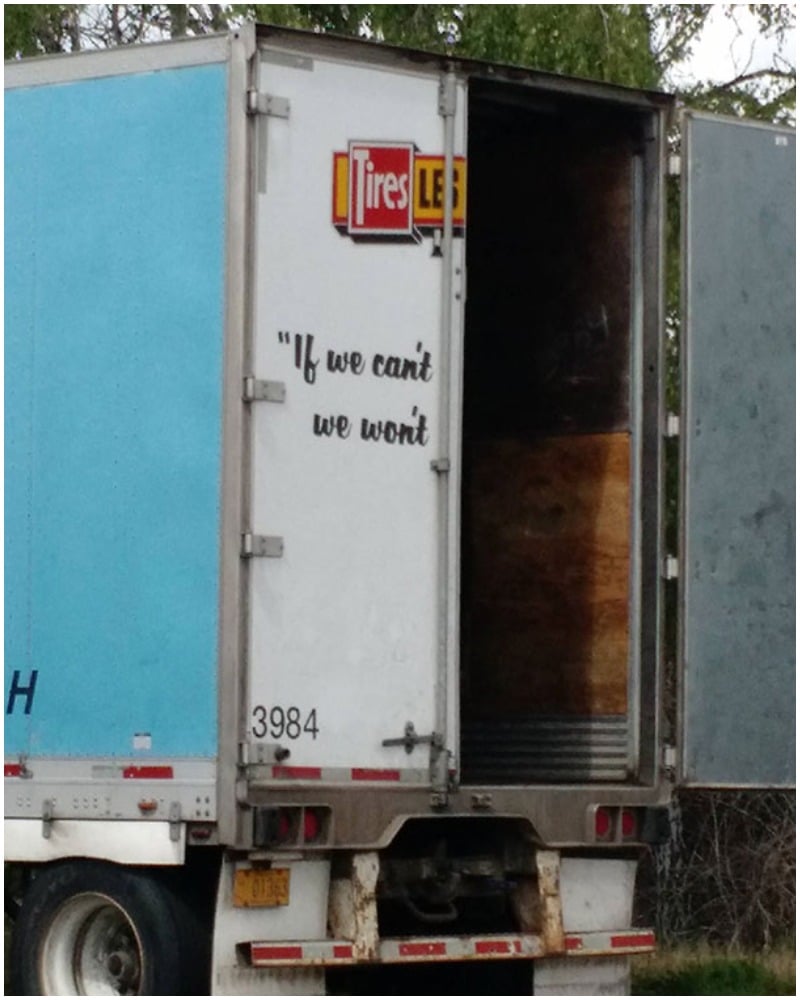 Okay, we're kidding, obviously, this isn't this company's slogan – unless their creative team is doing a really bad job. It's a funny coincidence that someone caught this just as the truck door was open and captured the photo in time. Now we want to see the full slogan! Do you have any guesses as to what that might be?