We often get the feeling that many things in life are out of our control, and it's true. Life is often about luck and being at the right place at the right time. The people who were fortunate enough to capture these unbelievable photos were definitely at the right place and the right time. They were lucky enough to witness these uncanny coincidences, and luckily for us, they took a photo so we could all enjoy those rare moments of happy coincidences.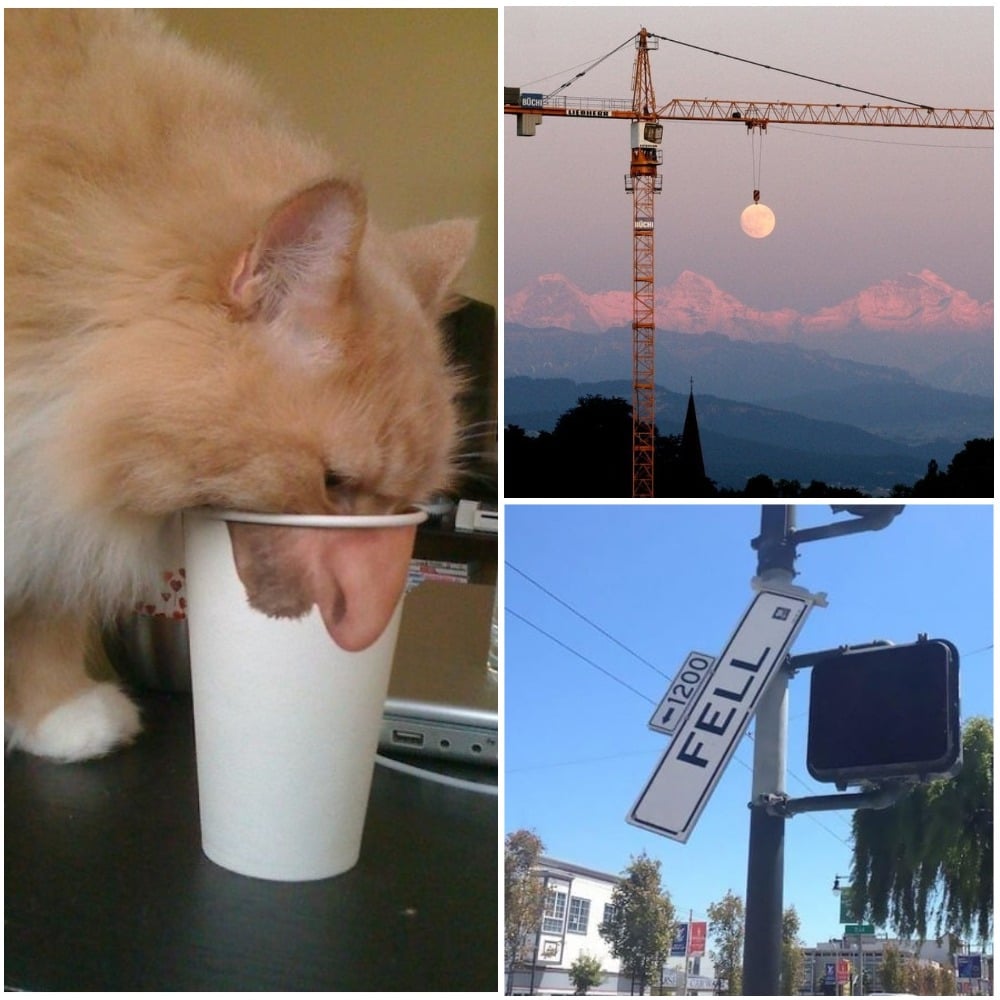 Huge fan
Taylor Swift is one of the most popular pop singers of the past few years. Some people might even argue she's the biggest pop star of our generation. The singer is known for her charity work, her scandalous love life and her international success, which is why we doubt it she needs the extra advertising on trucks.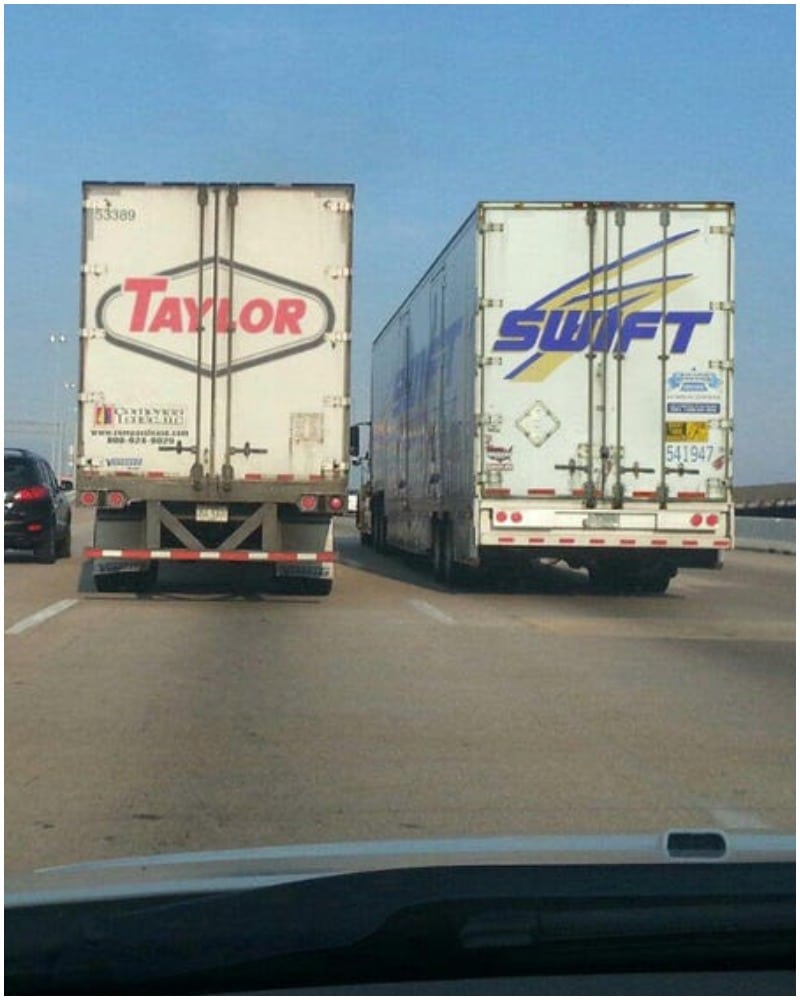 This is just a happy coincidence that two trucks with the words "Taylor" and "Swift" should happen to stop at a traffic jam next to one another. Driving can often be boring, especially when the traffic is crawling. Seeing this kind of a coincidence on the road can be just the entertainment one needs during a boring ride! We just hope they didn't text this photo to their friends while driving.