There are many reasons people opt to get a dog that helps with services. Dogs are trained to help people with disabilities, PTSD, and other symptoms or diseases so that the owner can live a more fulfilling life.
Today we're talking about dogs for the hearing impaired. We want you to learn more fun facts about the dogs out there that help people who can't hear very well.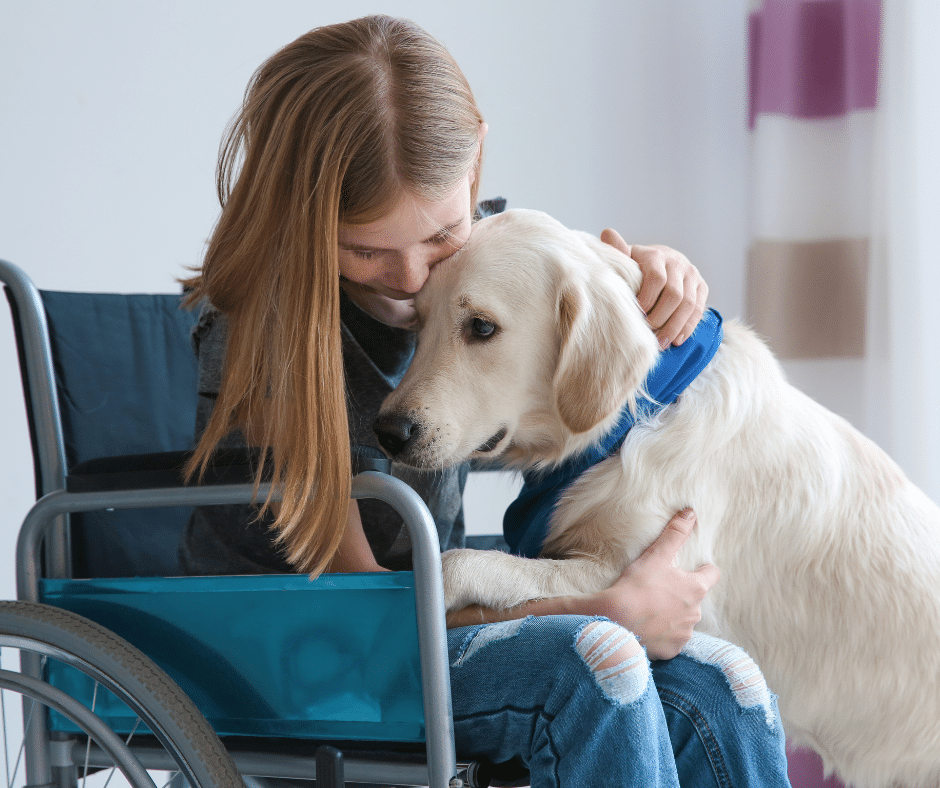 Trained to Hear Many Sounds
Dogs that have been trained to help the hearing impaired are trained to be alerted for the following noises so they can let their own know that someone's there, somethings wrong, or some other important alert based on the sound they've heard:
Doorbell ringing or knock on the door.
Objects dropping.
Sirens or Alarm Clocks.
The Handler's Name.
Phone ringing.
The above are just some of the sounds that a hearing impaired service dog may be trained to recognize. This helps the dog alert their handler so they can live safer and happier.
How the Service Dog Alerts Handler
A dog that's trained to be a service dog for the hearing impaired has been trained to alert their handler. The alert will be licking the handler, pawing at their hand, nudging the handler with their nose, or laying down.
These types of changes with the dog will be recognized by the handler to listen to their dog and either answer the door does something else or whatever should be the appropriate response to the situation.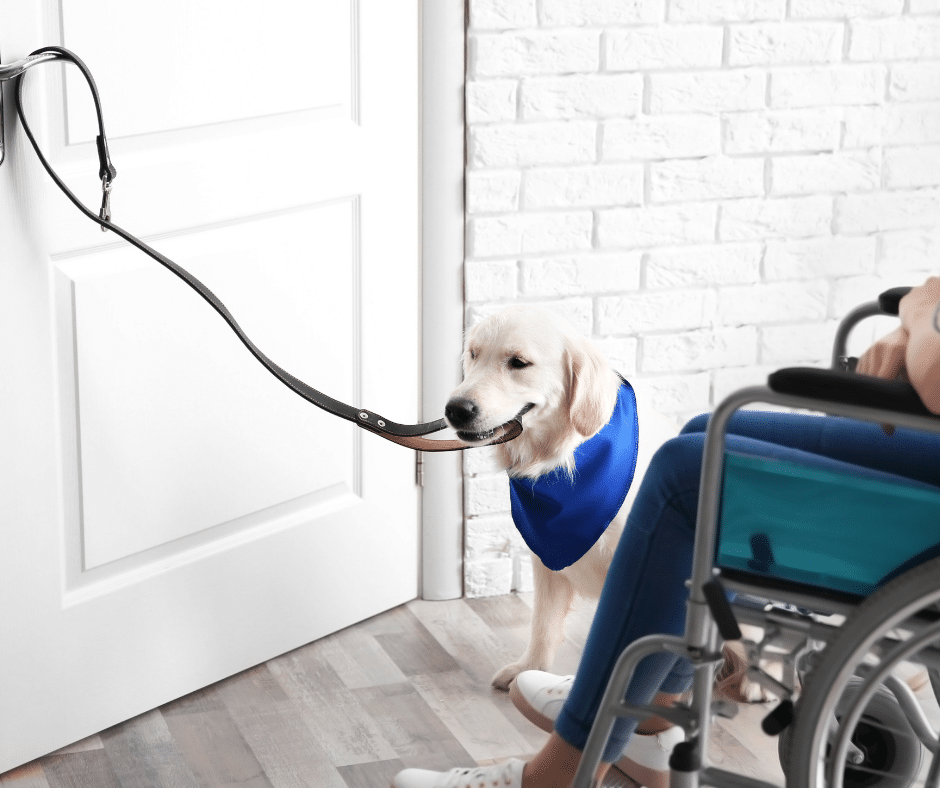 Benefits of Dogs for the Hearing Impaired
There are many benefits of having a dog for the hearing impaired, but below are our favorite reasons for having a dog to help you when you start to lose your hearing.
Sense of Security
Losing your hearing can be detrimental to the life you previously lived. Having a hearing impaired service dog helps you live the life you had hoped to live with a sense of security even though you can't hear the way you once could.
Always Have Company
A hearing impaired therapy dog will provide you with a consistent companion. The dog is trained to be your service dog so they provide the hearing impaired with the mental and emotional support that can't be gained in other avenues.
Overcome Isolation
Hearing impaired service dogs can help those who live alone and can't go into the world safely on their own to overcome isolation. The dog provides companionship, help, and assistance that the hearing impaired person may not otherwise gain access to.
These are just some of our fun facts about dogs for the hearing impaired that we wanted to share with you today. From the benefits of using a therapy service dog when you're hearing impaired to learning the fun ways that dogs have been trained to alert their handler, it's nice to know that there is a dog out there that can help any human with the problems they face.